Rock-Throwing Crowd Trying To Illegally Cross Into U.S. Turned Back By Border Agents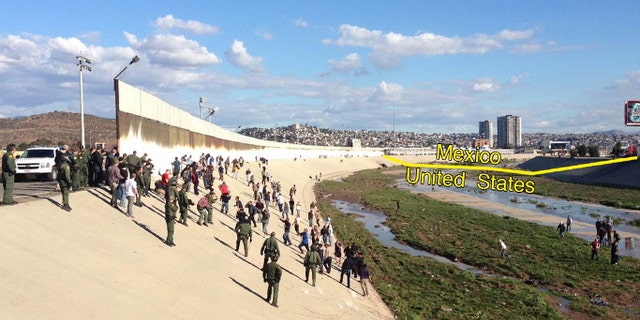 San Diego – Dozens of Border Patrol agents confronted a crowd of more than 100 people who tried to cross into the U.S. illegally Sunday in the Tijuana River channel, federal officials said.
The group from Mexico crossed into the U.S. about a quarter of a mile west of the San Ysidro Port of Entry, according a news release issued Monday by U.S. Customs and Border Protection.
They headed north in the river channel toward a Border Patrol officer who was stationed several hundred yards north of the border, according to the agency.
The agent ordered the people to stop. When they continued advancing, he called for backup and began firing pepper balls at the would-be border crossers.
Dozens of Border Patrol agents rushed to the scene and people in the crowd began throwing rocks, U.S. officials said. The agents returned fire with pepper balls and other weapons the agency described as "intermediate use-of-force devices," eventually driving the crowd back across the border.
No one as arrested and there were no reports of serious injuries, according to Border Patrol
Read more at Fox 5 San Diego.
Follow us on twitter.com/foxnewslatino
Like us at facebook.com/foxnewslatino