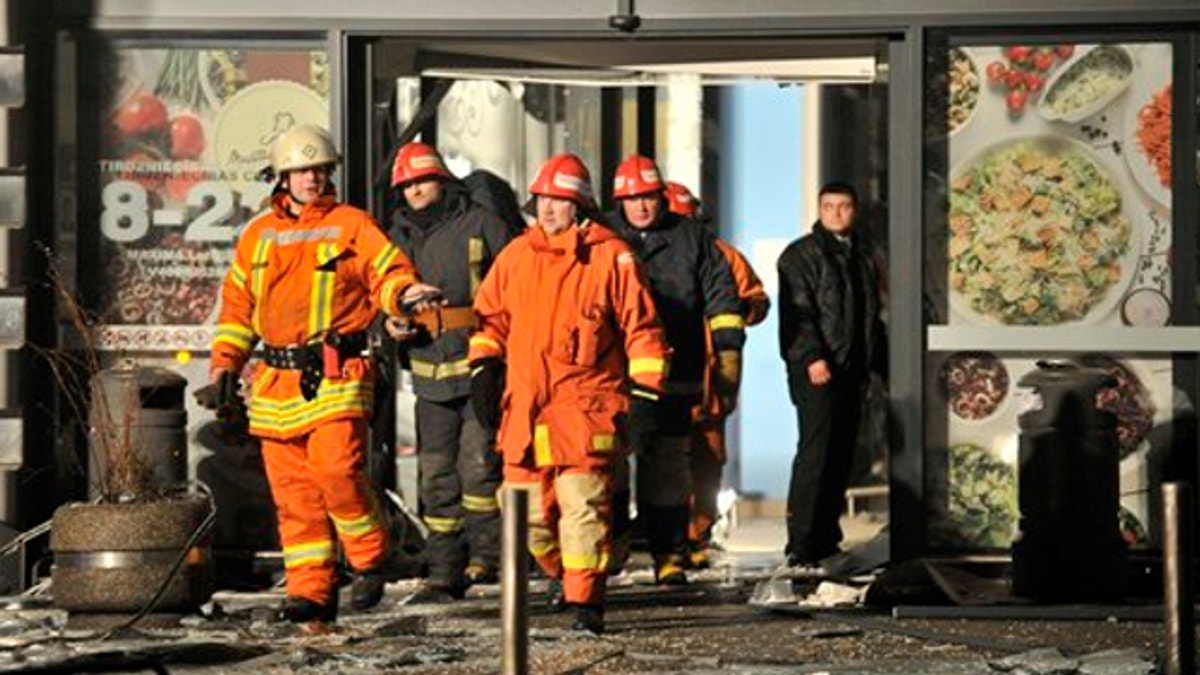 RIGA, Latvia – Rescuers in Latvia are asking relatives to call family members who may be trapped under a roof that collapsed on a Latvian grocery store killing at least 45 so they can follow the sound of ringing phones in hopes of finding survivors.
The reason for the collapse on Thursday was still not known but rescue and police officials said that a winter garden, involving large amounts of soil, was being built on the roof.
A large contingent of rescue workers, including soldiers and dogs, continued searching for survivors Friday morning at the store in a densely populated neighborhood. Four large cranes hovered over the supermarket as they tried to lift large pieces of construction material.
Interior Minister Rihards Kozlovskis ruled out natural disaster or terrorist activity as a possible cause and said that in all likelihood construction regulations had been violated and triggered the collapse.
The Fire and Rescue Service said 35 people were injured, 28 of whom are currently hospitalized, including 10 firefighters.
The rescue service estimates that approximately 5,300 square feet of roof collapsed, destroying large sections of the store's high walls and nearly all its front windows.
Authorities said work was proceeding slowly since both the rubble and remaining sections of roof were like a house of cards and could easily collapse further if the wrong piece is moved or lifted.
Firefighters suffered casualties when large sections of roof fell on them right after their arrival on the scene.
Rescue officials are unsure how many survivors may be under rubble, but they expect the death toll will rise.