IRBIL, IRAQ – The US is helping to defeat ISIS in Iraq in many ways, air strikes, mine clearing, logistics support. But one young American man, along with others, is getting involved personally.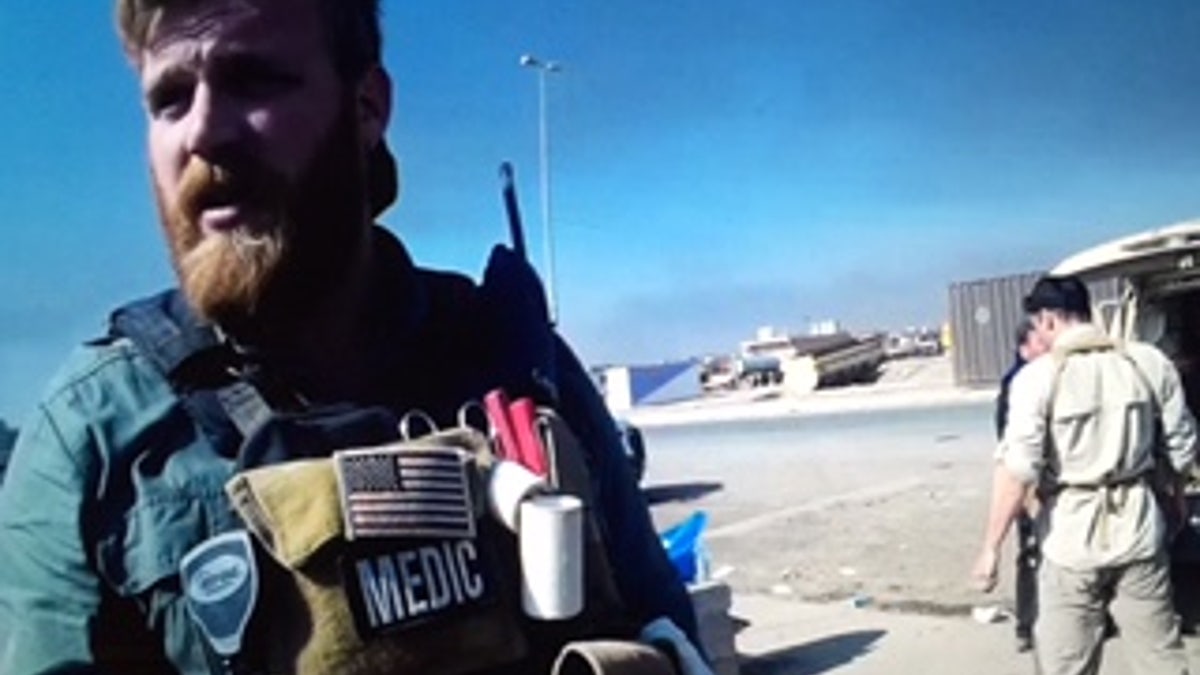 He is 27 year old Bordentown, New Jersey native and volunteer combat medic Pete Reed. He was a ski instructor, served in the Marines, and learned medical skills. Now he and others are saving Iraqi soldier and civilian lives on the ISIS front line.
"At the end of the day they're just people and they're in the middle of a meat grinder," he told us.
He described to us the litany of injuries he had to deal with coming from the range of barbarous weaponry employed by the terrorists. From car bombs and suicide bombers, to chemical weapon-tipped rockets.
What started with more soldiers than civilian casualties treated has shifted to an increasing number of innocent men women and children hurt, caught in the cross fire of this dangerous duel.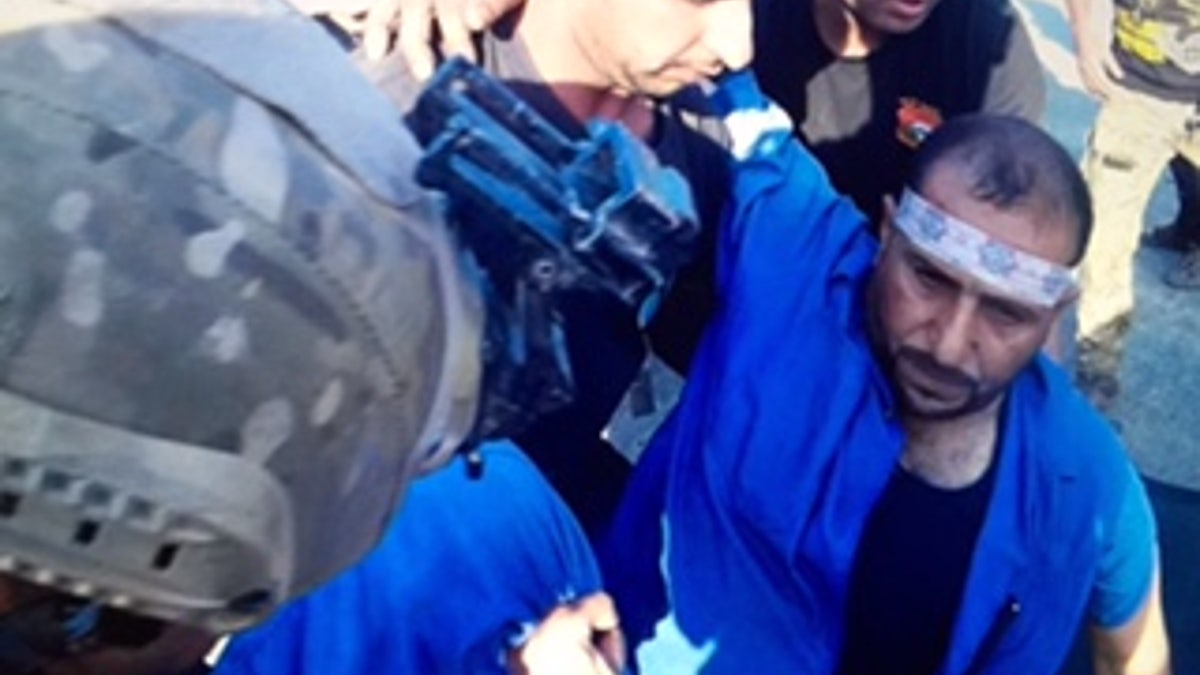 "They're getting torn up badly," he sadly noted.
The Slovak medical charity that backs him (Facebook: Academy of Emergency Medicine-Slovak Republic) has set up a "field hospital" on the side of the road in the Gogjali neighborhood next to Mosul. That's where Reed and his colleagues see dozens of desperate patients. It is little more than a few cots, some medical supplies and a few old ambulances. As well as a lot of caring.
"We're just trying to make it so a few more people come home... so a few more kids can live," he said.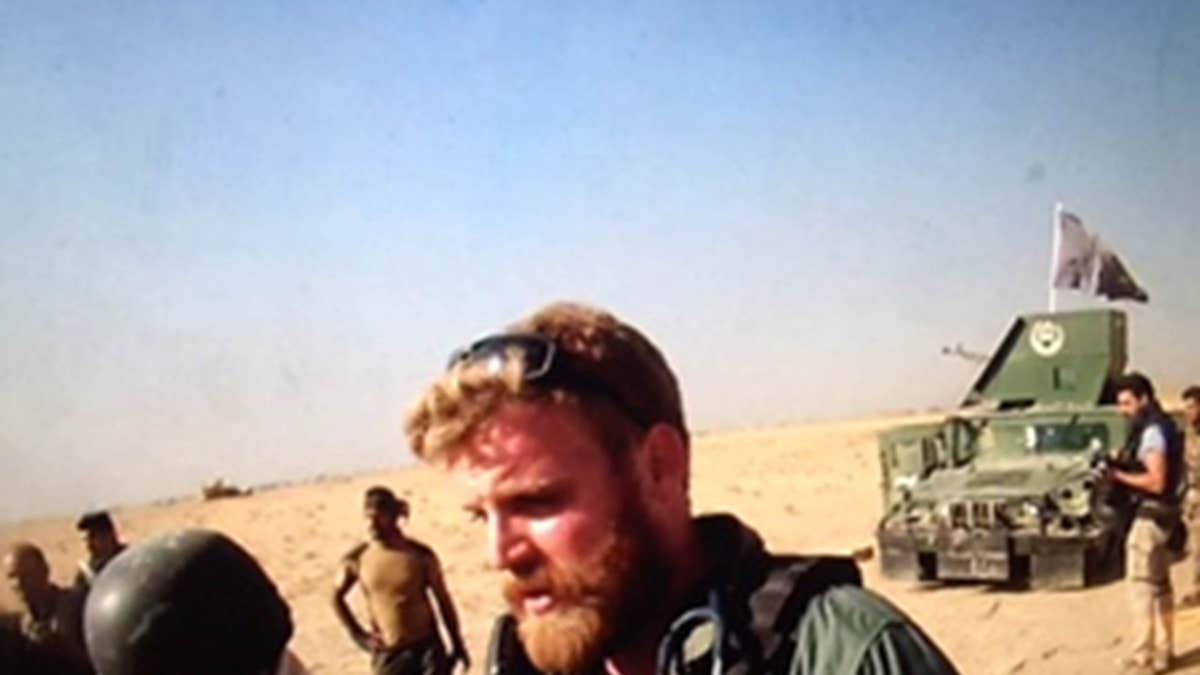 The terror fight is never far away. The sound of gun clashes is always in the air. ISIS rocket shells land within 100 yards.
It's a fight against militants Reed had come to the region thinking that he'd help wage. Until he realized his medical skills were more needed.
"Sure I could kill 4 or 5 terrorists, "he remarked, noting that it's a better use of his time and skill to heal and treat many more injured soldiers.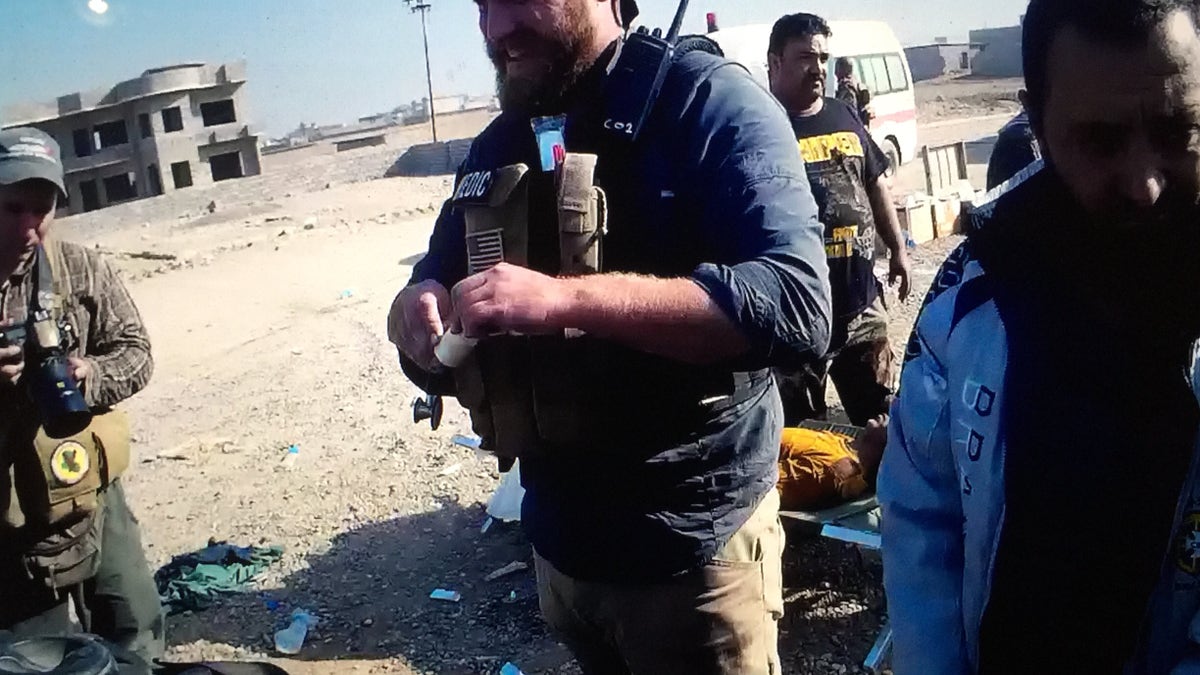 We know why Reed cares. He wears it on his sleeve literally: Medic. But we ask him why should Americans care about this battle with ISIS half way around the world. He pauses to think and then replies:
"There's an army of terrorists just down the road. 3000 of them. This is it." Then he urges, "Stop them here. If you don't want to worry about all that. Stop them here."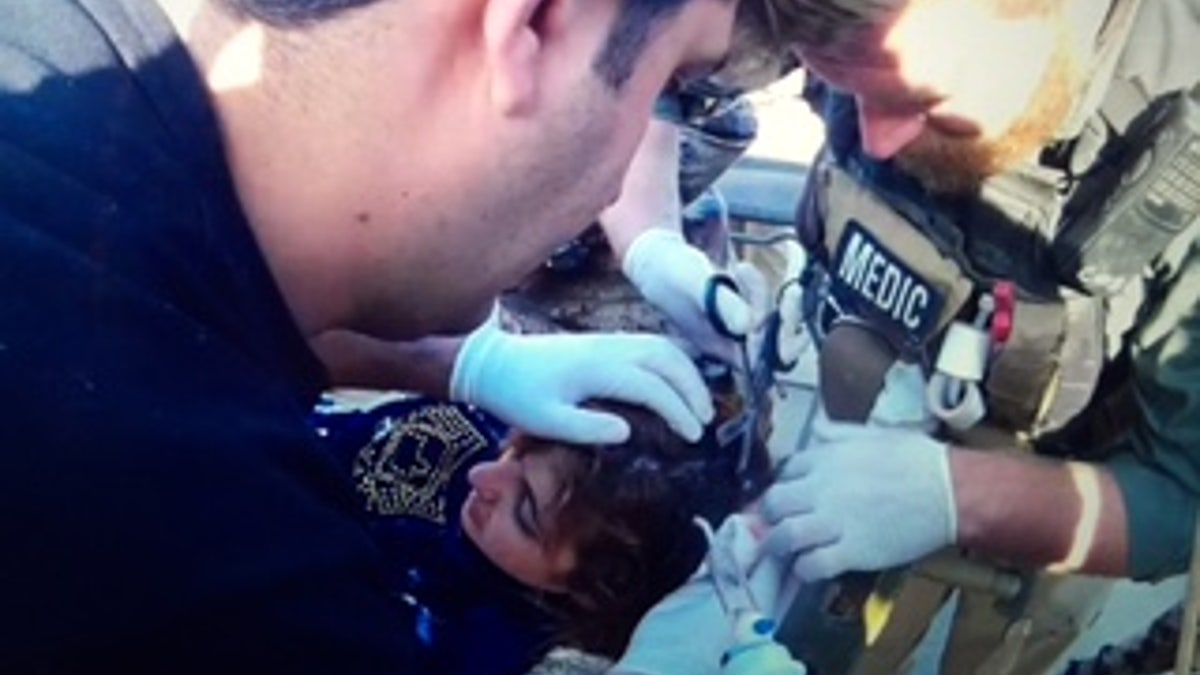 Medic Reed told me he thinks the battle will get much worse as it nears the densely populated center of Mosul and could last as long as six months. With so much pain and suffering around, he, and others, are not willing to give up yet.