Report: Nuke Scientist Was Longtime CIA Informant in Iran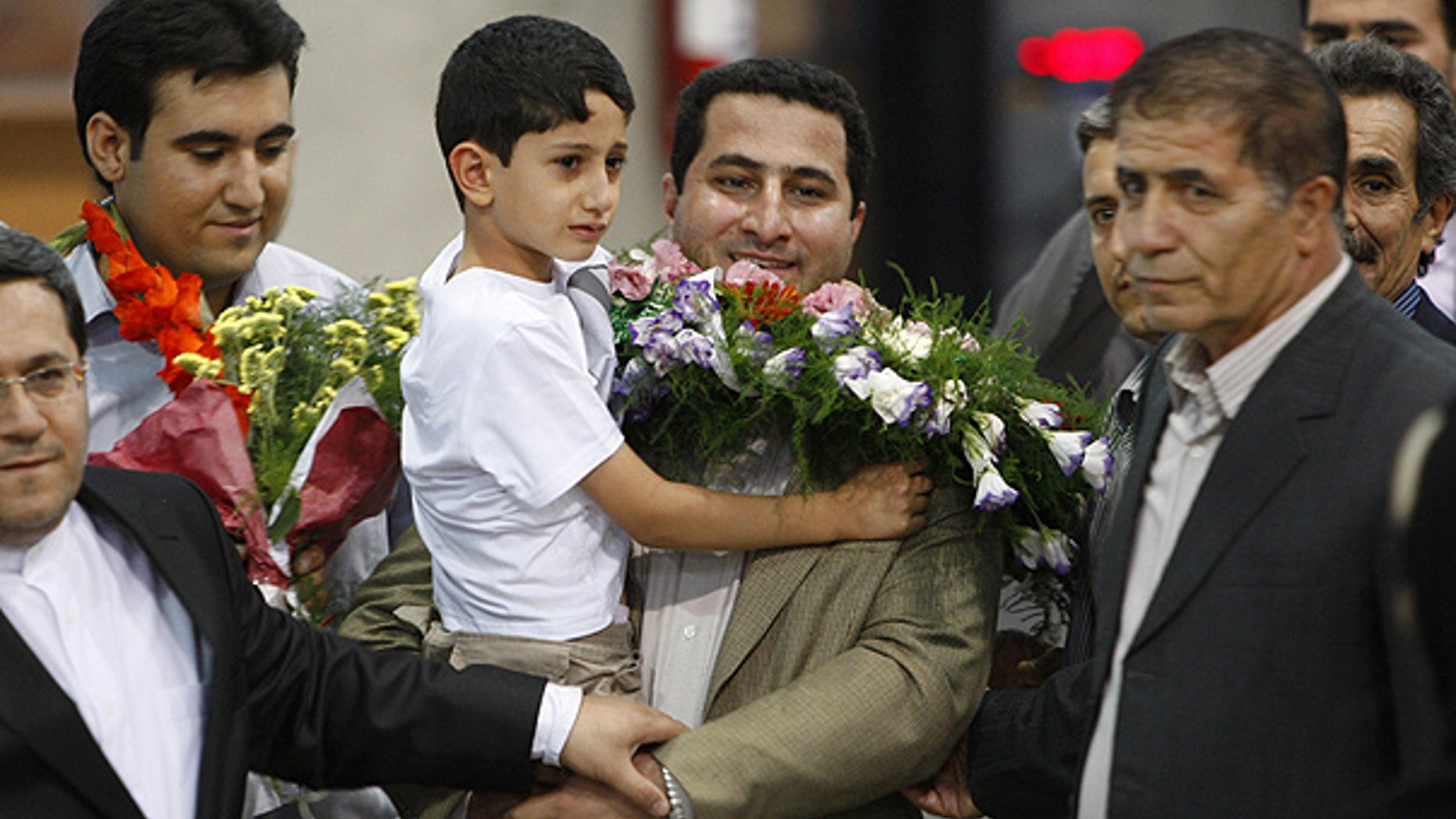 The Iranian nuclear scientist who says he was abducted a year ago by U.S. agents was an informant for the CIA inside Iran for several years, The New York Times reported late Thursday, citing U.S. officials.
Shahram Amiri returned to Tehran early Thursday, saying he was pressured to lie about Iran's nuclear program. Washington denied kidnapping Amiri and insisted he had lived freely in the United States.
Officials said the scientist described to U.S. intelligence officers details of how a university in Tehran became the covert headquarters for Iran's nuclear efforts, the Times reported.
While still in Iran, he was also one of the sources for a much-disputed National Intelligence Estimate on Iran's suspected weapons program, published in 2007, the officials were cited as saying.
One official said Amiri provided "significant, original" information about secret aspects of his country's nuclear program, the newspaper said.
U.S. officials told the newspaper that at some point while working as a secret informant, Amiri visited Saudi Arabia, where the CIA arranged to spirit him out of that country.
Amiri eventually arrived in the United States and settled in Arizona. The Times said it was unclear whether he tried to bring his wife and son with him.
The Washington Post reported earlier Thursday he was paid $5 million out of a secret program aimed at inducing scientists and others with information on Iran's nuclear program to defect.
Amiri is not obligated to return the money, the newspaper reported, however he may be unable to access the funds after breaking off "significant cooperation" with the U.S.
"Anything he got is now beyond his reach, thanks to the financial sanctions on Iran," a U.S. official told the Post. "He's gone, but his money's not. We have his information, and the Iranians have him."
Amiri claimed Thursday he suffered extreme mental and physical torture at the hands of U.S. interrogators after disappearing last year, adding to Tehran's allegations he was abducted by American agents.
Amiri was embraced by his family -- including his tearful 7-year-old son -- after arriving in Tehran in the latest spectacle of a puzzling series of events that left Iran and Washington with starkly different accounts.
Iran has portrayed the return of Amiri as a blow to American intelligence services that were desperate for information on Iran's nuclear program. Iran has sought maximum propaganda value -- allowing journalists to cover Amiri's return and having a top envoy from Iran's Foreign Ministry on hand to greet him.
Reuters and The Associated Press contributed to this report.