Report: Lebanese troops free 7 soldiers held by militants from Syria in border town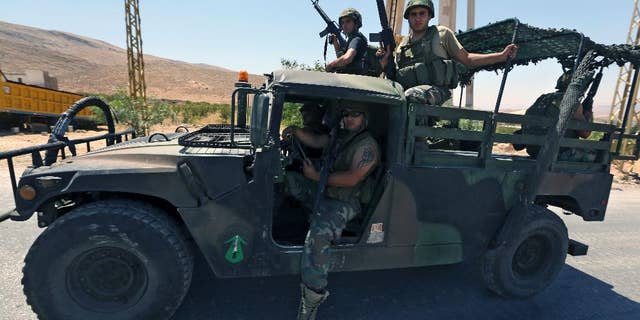 BEIRUT – Lebanese media say army forces have freed seven soldiers held by militants from Syria in a border town that was seized by the extremists last week.
The National News Agency says the seven were freed in a military operation on Thursday but provided no further details.
Militants from Syria overran the border town of Arsal on Saturday, seizing Lebanese army posts, soldiers and policemen, and demanding the release of a rebel commander detained in Lebanon.
Lebanese troops have been fighting to take back the town. At least 17 soldiers have been killed in the clashes, while 10 are still missing, along with an unknown number of policemen.
The clashes have trapped tens of thousands of Lebanese civilians and Syrian refugees in Arsal, and ratcheted tensions between Lebanon's Sunnis and Shiites.