Report: Iran has no plan for swapping detained Washington Post reporter for US prisoners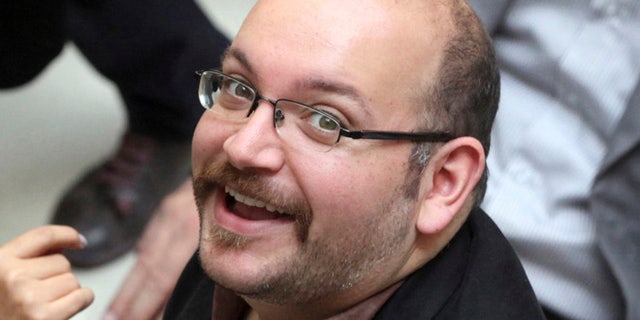 TEHRAN, Iran – Iran's semi-official Tasnim news agency is reporting that the Islamic Republic has no plan to swap detained Washington Post reporter Jason Rezaian with any Iranian prisoners held in the United States.
The report Tuesday is the first time an Iranian media outlet has suggested a prisoner swap for Rezaian, who is awaiting a verdict in his espionage trial.
Tasnim quoted Hassan Qashqavi, Iran's deputy foreign minister in charge of legal and consular affairs, as saying: "An exchange of Jason Rezaian is not on agenda. Each of the issues has their own separate case."
Neither Qashqavi nor the report elaborated.
Rezaian was detained with his wife, Yeganeh Salehi, and two photojournalists on July 22, 2014. All were later released except Rezaian, a dual U.S.-Iranian citizen.