Report: 3,000 People Missing in Syrian Uprising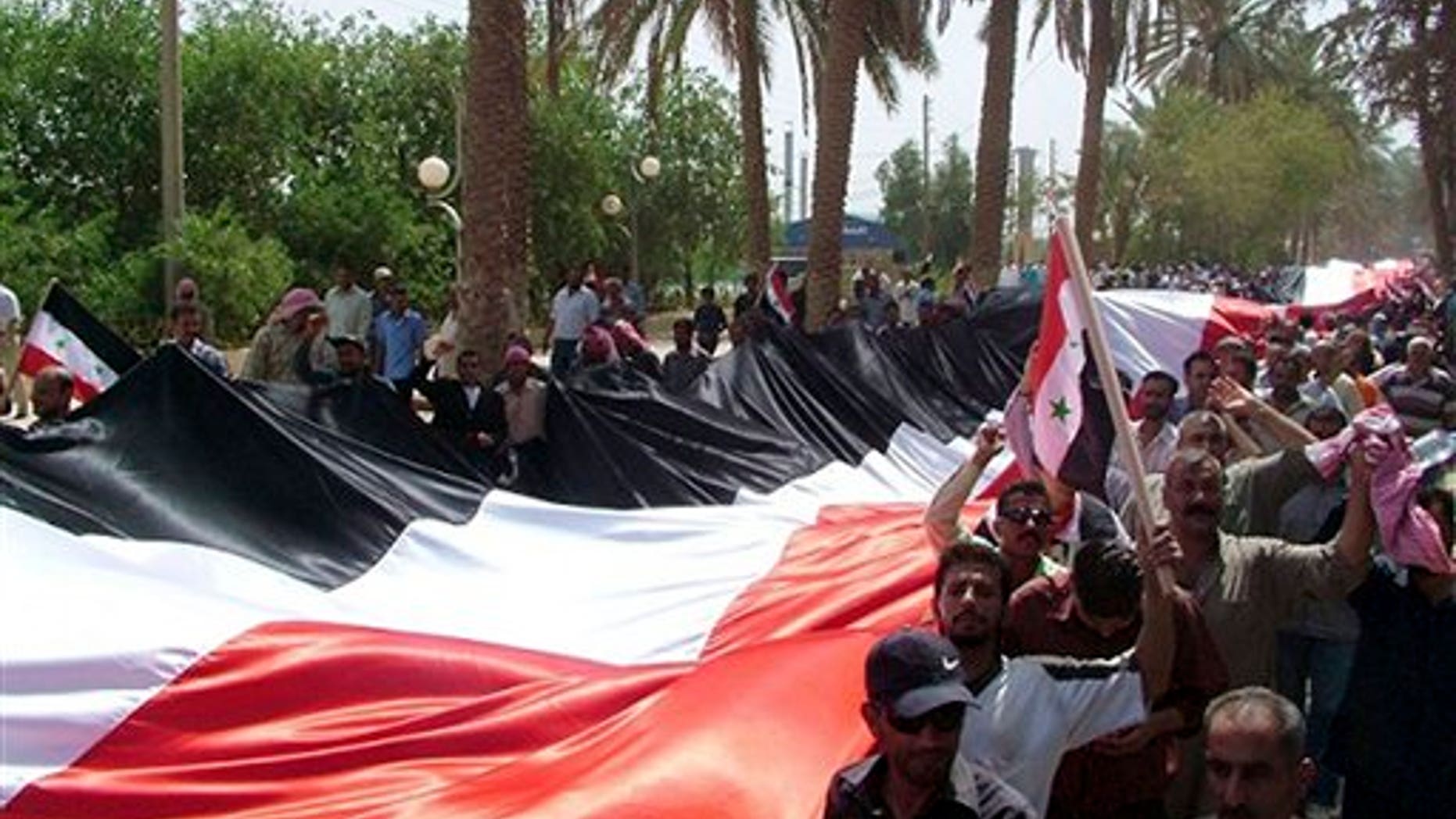 BEIRUT – A global campaigning organization said Thursday that one person disappears in Syria every hour and that almost 3,000 people have gone missing since the start of the uprising against President Bashar Assad more than four months ago.
The online activist group Avaaz.org said its investigation has identified 2,918 Syrians who were arrested or abducted by force by security troops and whose whereabouts are now unknown.
The group published the results of its probe in a statement, which was emailed to The Associated Press. It also kicked off a campaign called "Save Syria's Disappeared" on its website Thursday.
"Hour by hour, peaceful protesters are plucked from crowds by Syria's infamously brutal security forces, never to be seen again," said Ricken Patel, executive director at Avaaz.
The group called on the international community to step up demands for the release of the disappeared and for a transition to democracy in Syria.
Syrian activists say more than 1,600 people -- most of them unarmed protesters -- have been killed by security forces since the revolt against Assad's rule erupted in mid-March.
Although the uprising began with calls for reform, the steadily climbing death toll and slow pace of reform has enraged the protesters' movement. Now, many of them say they won't accept anything short of Assad's ouster.
Avaaz said it has identified 1,634 who were killed in the crackdown since March 15. Moreover, 26,000 have been arrested, and many of them were beaten and tortured. Some 12,617 are still in detention, the group said.
It said it worked with Syrian human rights organizations to document the names and photos of each disappeared case.
Assad has tried to deal with the extraordinary revolt against his family's 40-year dynasty through a security crackdown, but has also acknowledged the need for reform. He has lifted the decades-old state of emergency laws and this week endorsed draft legislation that would enable newly formed political parties to run for parliament and local councils.
It also endorsed a draft law that it says will allow the formation of political parties alongside the Baath Party -- something that had been a key demand of the protest movement.
Still, opposition figures dismissed the moves as maneuvering tactics, insisting they want regime change.