Rents mean third of UK 'off limits' to poorer families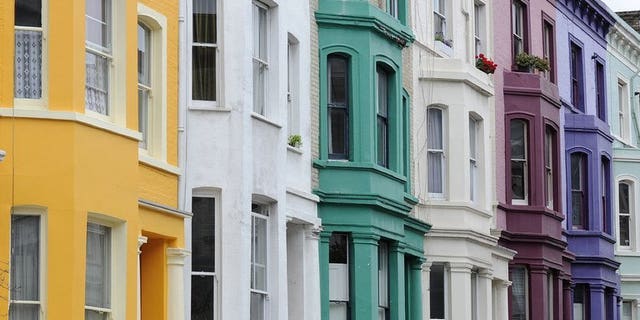 LONDON (AFP) – One third of Britain is "effectively off limits" to families on low incomes because of the high cost of rented housing, a report published Monday said.
Even a "modest" private rented property is beyond the reach of low income families in 33 percent of local authority areas, the Resolution Foundation said in its Home Truths report.
It said much of London is out of reach for low income families but warned that the capital is not the only place where people are being priced out.
Other "affordability hotspots" included Aberdeen, Exeter, south Cambridgeshire and Warwick.
The study focused on the cost of housing for the 5.6 million low to middle income households of working age in Britain.
For most of these, home ownership is not an option because of the high deposits required to buy property and many are not eligible for social housing, the think-tank said.
Soaring rental prices have added pressure to families already struggling to keep up with rising living costs and falling wages, it added.
In one third of local authority areas, a couple with one child and an annual net income of ??22,000 would have to spend one third of that income to rent the least expensive two-bedroom property in the area, according to researchers.
The monthly rent on a modest two-bedroom property across Britain ranged from ??340 in Blaenau Gwent in Wales, to ??2,380 in the London borough of Kensington and Chelsea.
Vidhya Alakeson, deputy chief executive of the Resolution Foundation, said: "There is an urgent need to provide more affordable housing for people on low and middle incomes.
"They are increasingly unlikely to be able to afford the deposit to buy their own home so turn to the private rented sector -- but here too they are now struggling to find decent, affordable housing.
"Incomes for this group are not likely to grow for at least the next five years and this will only make the housing problem more acute."
But the government's housing minister Mark Prisk attacked the report as "alarmist" and "factually flawed".
"It suggests that rents are soaring when in fact they have fallen in real terms," he said.
"And it fails to recognise that housing benefit provides a safety net which ensures that up to a third of private properties in most areas are affordable to low-income families."