Re-elected New Zealand prime minister wants to ditch Union Jack from flag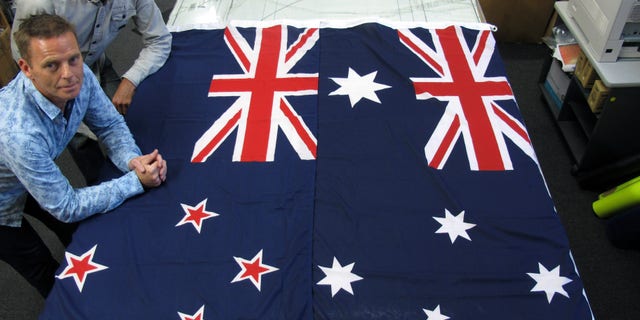 United Kingdom pride has taken some hits this month.
First, many in Scotland were disappointed when a vote for independence from the U.K. did not pass last week, and now New Zealand is proposing a flag design change that would say good bye to the Union Jack.
New Zealand's newly re-elected Prime Minister John Key says he wants to redesign the nation's flag, to differentiate it from Australia's flag, and remind the world of its independence from the U.K., Sky News reported Monday.
The present flag has a smaller Union Jack design on its top-left corner, but Key wants to choose a new symbol.
"I'd like that issue dealt with in 2015. New Zealanders either need to decide yes or no," Key told New Zealand's TV3, according to Sky.
Key first proposed a referendum on changing the flag in March, and public opinion is divided.
Some voters want a new flag because they perceive the present one as an unwanted remnant of New Zealand's colonial past. But members of the Returned and Services Association-- which represents military veterans-- claim a change would dishonor the memory of those who fought for their country.
One potential flag alternative would feature a silver fern, the national plant, on a black background.
But critics of that design insist that using this emblem-- already favored by major New Zealand sporting teams— is too similar to banners seen flying on pirate ships.
Key's National Party secured 48% of the vote in an election Saturday, and it has a clear majority in parliament.
The Queen remains the sovereign of New Zealand, which is still a member of the Commonwealth. While he's pushing for a flag that would eliminate the Union Jack, Key insists he wants to strengthen ties with the British monarchy.