Rain hampers search for Indonesian landslide victims, 7 dead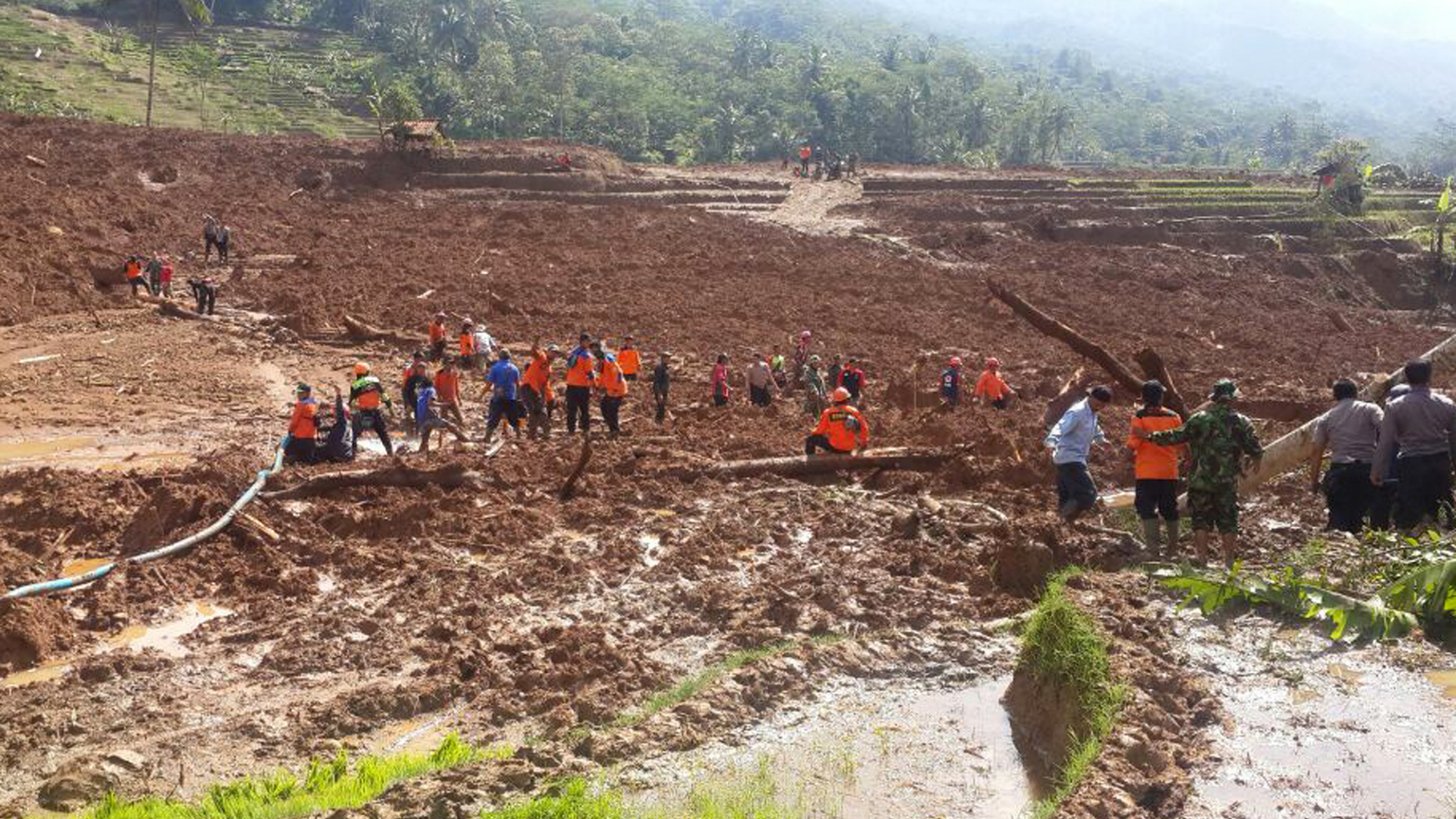 BREBES, Indonesia – Heavy rains hampered the search for victims of a landslide on the Indonesian island of Java as authorities raised the death toll to seven.
The chief of the disaster mitigation agency in Brebes, Eko Andalas, said a body was found Friday and one of the people injured in the disaster had died in a hospital.
He said the number of missing is 14, down from 18, due to a duplicated name and two people incorrectly reported as victims.
The search involving more than 500 rescuers was halted due to heavy rains.
Farmers were working in their rice paddies in Central Java's Brebes district Thursday when the soggy hillside above them collapsed under the weight of torrential rains.