Raids Target Anaheim Street Gangs, Dozens Arrested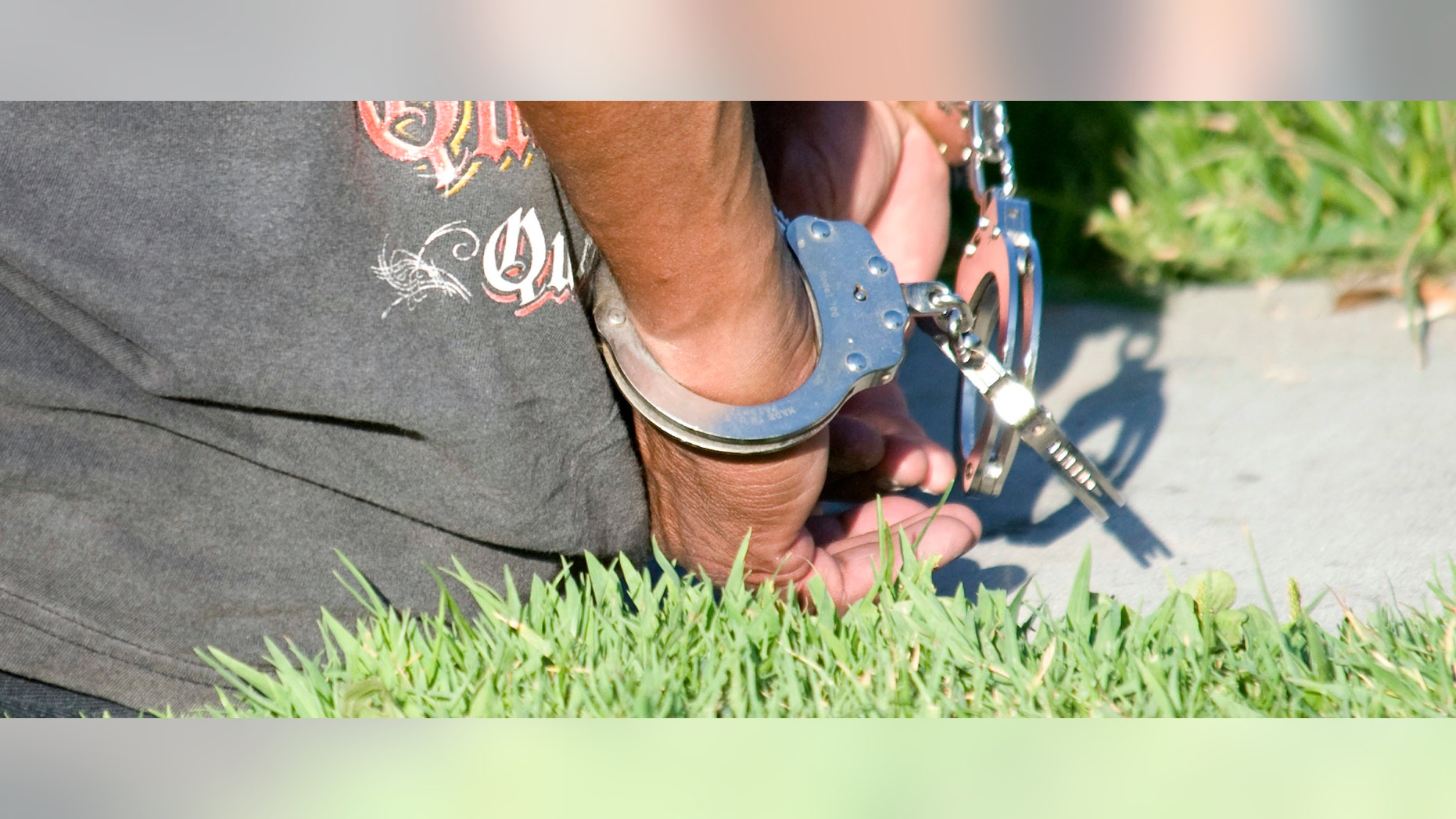 Dozens of people were arrested during a series of raids in Anaheim, Calif., in an effort to cut down on street gangs.
Some of the raids concentrated on a poor, mainly Latino neighborhood known as Anna Drive, where there has been a recent rise in gang activity, authorities said. Police said 33 people were arrested and another 20 to 25 were already in custody in connection to a yearlong investigation of the East Side Anaheim gang, said police Sgt. Bob Dunn. Others are still being sought.
The raids come as the community is reeling from a series of violent protests following two police-related fatal shootings last month. The protests began after police shot and killed Manuel Díaz, a reputed gang member who was unarmed, on July 21.
The next night, police shot and killed suspected gang member Joel Acevedo after he reportedly shot at an officer.
The killings prompted four days of violent demonstrations and a $50 million wrongful death lawsuit by Díaz's family.
Mug shots of some reputed suspects were displayed at the news conference Friday. One was named Manuel Díaz but police declined to say whether he was the same Díaz who was shot.
The raids were not related to the shootings and authorities even considered delaying them to avoid that appearance, police Chief John Welter said.
"We didn't want to be seen as coming in now and arresting a bunch of community members and having people misunderstand or again spread rumors and false information about what we were doing," he said.
"We need to regain some of the trust that has been lost as a result of some of these actions in the street by protesters," Welter said.
The gang is suspected of drug-dealing and murder and those facing federal or state drug and weapons charges could face up to 10 years in prison if convicted, authorities said.
Televised reports showed a line of men, some shirtless, sitting on the curb with their hands bound behind their backs.
Roberto Lovato, a writer and co-founder of presente.org, said he was suspicious about the timing of the raids and believes it was done to divert attention away from police violence.
"This is the same Anaheim Police Department that dressed itself in military gear and had rocket launchers in front of Disneyland in order to scare the community against protesting their murders," Lovato said. "The raid against gangs is trying to put the focus on "gangs on the streets" instead of the murderous gangs in the Anaheim Police Department. Who is killing innocent people in Anaheim? It's the police."
During the yearlong investigation dubbed Operation Halo, authorities also seized 11 pounds of crystal methamphetamine and 40 guns, including assault-style rifles, sawed-off shotguns and a pistol believed used in a killing, authorities said.
The investigation was prompted by the 2011 stabbing death of a 12-year-old member of a graffiti tagging crew that is considered a "feeder" for the street gang, Dunn said.
Prosecutors say Juan Martínez was walking home from school when he was stabbed during a fight with a member of a rival tagging crew. Bryan Ocampo is charged with murder.
Violent crime in Anaheim, home of Disneyland and the Angels baseball team, jumped 10 percent last year and the number of murders nearly doubled, according to FBI crime statistics.
Based on reporting by The Associated Press.
Follow us on twitter.com/foxnewslatino
Like us at facebook.com/foxnewslatino