Qaddafi Makes First TV Appearance After Weeks-Long Absence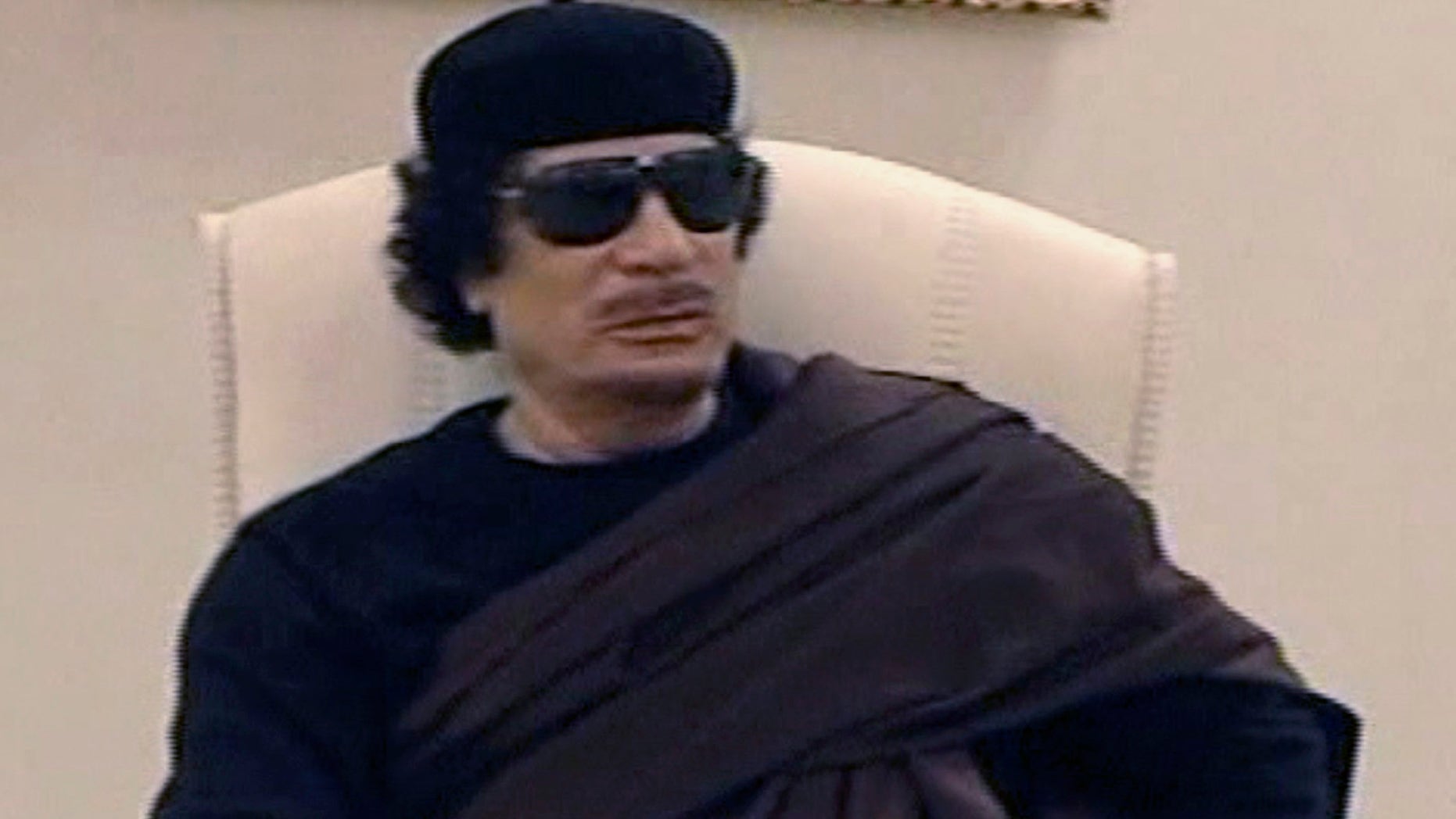 TRIPOLI, Libya – Libyan leader Muammar al-Qaddafi made a short television appearance late Wednesday after weeks of absence.
Qaddafi appeared on Libyan state television for several minutes. A camera filmed him from a distance as he sat with tribal leaders. He did not speak.
Qaddafi has not been seen or heard since an April 30 NATO airstrike on his residential and command compound that killed one of his sons, Seif al-Arab Gadhafi.
That led to rumors that Qaddafi himself was hit in the airstrike. His brief appearance, meeting with tribal leaders, was broadcast in Libyan TV. It appeared designed to squelch the rumors.
To confirm the authenticity of the screening, the camera zoomed in the date shown on a television screen close to Qaddafi. It read Wednesday, May 11.
Qaddafi wore large black sunglasses and a hat as he stiffly hugged tribal leaders who appeared terrified as they greeted the Libyan leader. The backdrop of mirrors, plush beige carpets and white furniture suggested that Qaddafi sneaked into an upscale hotel where foreign reporters are staying in Tripoli.
Government officials would not confirm that information.