Putin signs Russian law to shut down 'undesirable' organizations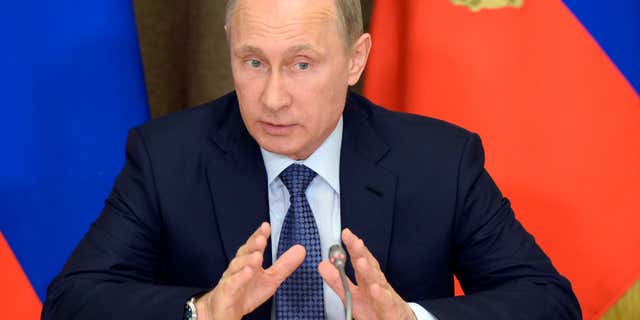 Russian President Vladimir Putin signed a bill Saturday giving prosecutors the power to declare foreign and international organizations "undesirable" in the country and shut them down.
Human Rights Watch and Amnesty International have condemned the measure as part of an "ongoing draconian crackdown which is squeezing the life out of civil society."
The law is part of a campaign to stifle the dissent that intensified after Putin began his third term in 2012. His return to the presidency had been accompanied by mass street protests that Putin accused the U.S. of fomenting. Russia suspects of Western intentions have been further heightened because of tensions over Russia's role in the conflict in Ukraine.
This new law allows Russian prosecutors to declare an organization undesirable if it presents a threat to Russia's constitutional order, its defenses or its security.
Laws passed in recent years already have led to increased pressure on Russian non-governmental organizations, particularly those that receive foreign funding. Rights activists fear the new law could be used to extend the crackdown to Russian branches of international groups and the Russian activists who work with them.
In a statement, U.S. State Department deputy spokesperson Marie Harf said the United States is "deeply troubled" by the new law, calling it "a further example of the Russian government's growing crackdown on independent voices and intentional steps to isolate the Russian people from the world."
The Associated Press contributed to this report