Putin: Asylum for Assad in Russia not discussed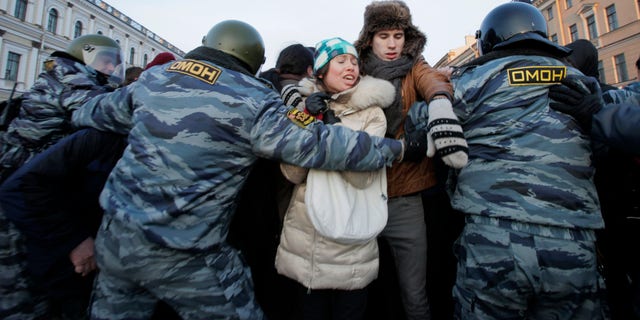 NEWYou can now listen to Fox News articles!
MOSCOW -- Vladimir Putin said Wednesday that Russia isn't discussing granting political asylum to Syrian President Bashar Assad, shooting down rumors that such an offer is on the table.
Russia has protected Assad from United Nations sanctions over his bloody crackdown on protests and accused the West of fueling the conflict by backing the Syrian opposition.
Putin, who regained the presidency in Sunday's election, said according to Russian newswires, that "we aren't even discussing the issue" of granting asylum to Assad, who has continued to defy mounting international pressure to end the year-old crackdown on an uprising against him.
Moscow has warned it will block any U.N. resolution that could pave the way for a replay of what happened in Libya, when NATO action helped oust dictator Moammar Gadhafi. Putin himself last week chided the West for refusing to demand that Assad's opponents pull out from besieged cities along with government troops.
The U.N. says more than 7,500 people have been killed since Syria's uprising began. Activists put the death toll at more than 8,000.
Turkish President Abdullah Gul reiterated its harsh criticism of Assad, warning that "those who are running Syria must make a choice now. The road they have taken is absoultely a dead end street, it is dark and full of disappointment."
"That's why they have to give an ear to the efforts of the international community. As you know there are some formulas proposed. If they don't say yes to those today, it will be too late tomorrow," Gul said, without elaborating.
Meanwhile, Spain's foreign ministry said it has closed its embassy in Syria in protest of the crackdown. A foreign ministry statement late Tuesday said the decision followed consultation with fellow European Union members.
The ministry said it will keep two diplomats in the European Union delegation in Damascus to handle its interests. Spain recalled its ambassador to Syria last month.
Britain, Canada, France and the United States have also announced the closure of their embassies in Syria.