Presidential candidate of Namibia ruling party leads in early election returns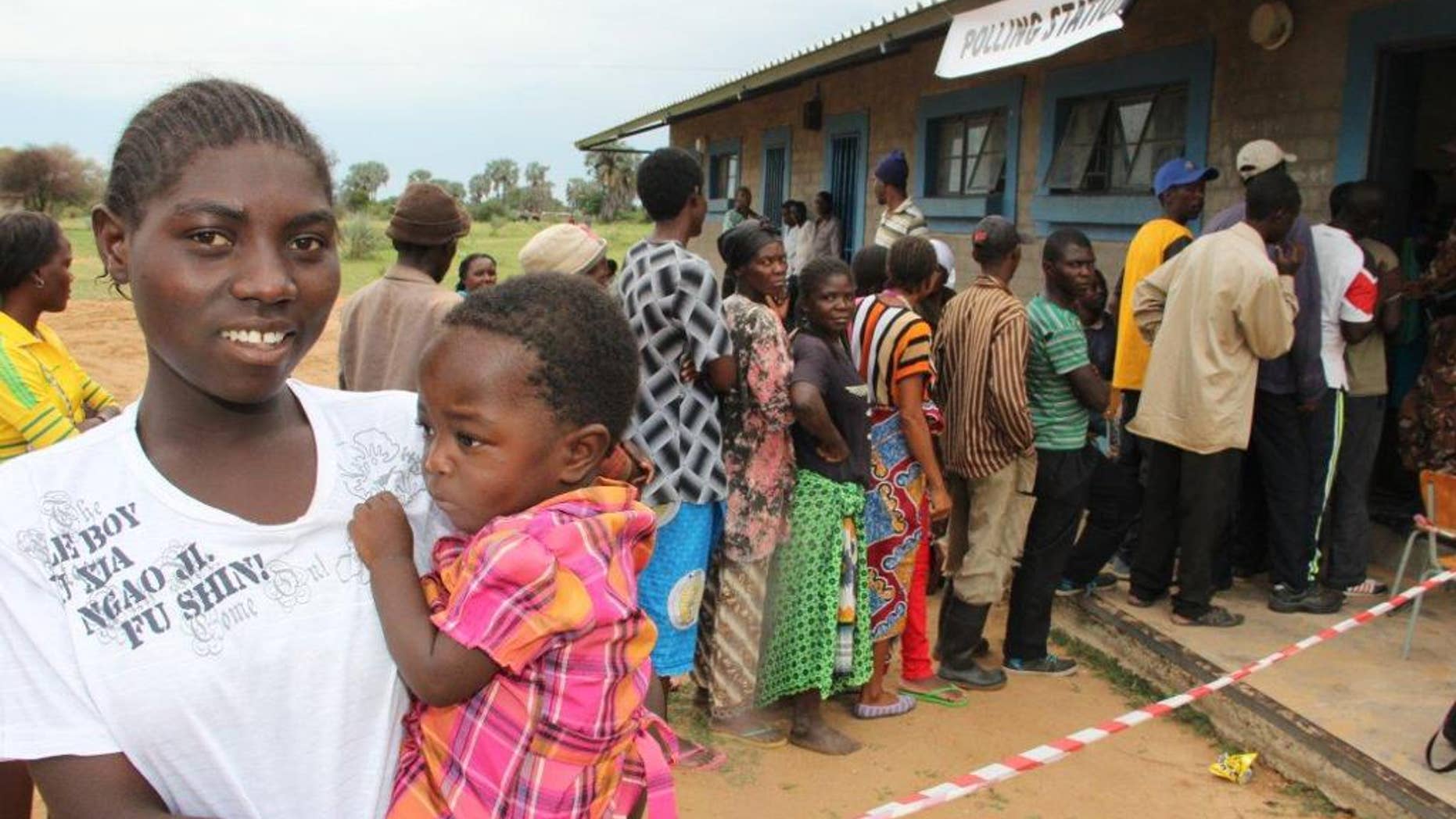 JOHANNESBURG – The presidential candidate of Namibia's ruling party is leading by a wide margin in preliminary results from elections in the southern African nation.
The country's election panel said Saturday that Hage Geingob, the current prime minister and presidential candidate for the ruling SWAPO party, was ahead with 77 percent of the vote with about 10 percent of 121 constituencies counted.
Geingob's nearest rival is Hidipo Hamutenya, a former ruling party member who formed an opposition group, the Rally for Democracy and Progress. He had nearly 8 percent of the vote.
Final results from Friday's elections were expected later Saturday.
The SWAPO party has ruled Namibia since independence in 1990. The current president, Hifikepunye Pohamba, has served two five-year terms and is barred by law from running for a third term.