Police say 'numerous' residents called 911 to complain about Amber Alert seeking 11-year-old girl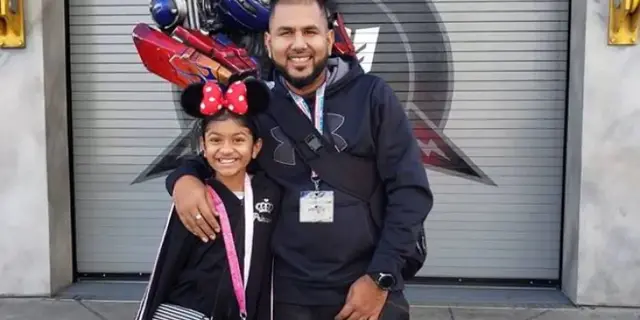 Police in Ontario, Canada said numerous residents called 911 to complain after receiving a late evening Amber Alert for a missing 11-year-old girl who later was found dead.
Police issued an alert with information about Riya Rajkumar to mobile devices around 11:30 p.m. through Canada's emergency alert system in a frantic effort to find the girl before it was too late, as her mother said the girl's father indicated he may harm the girl.
WOMAN ABDUCTED FROM MIAMI BODY SHOP FOUND SAFE, POLICE SAY
Another alert was sent about an hour later after that the girl was found dead by the authorities. The girl's father was arrested thanks to a tip from the public and he's facing charges in his daughter's death, CP24.com reported.
Yet some residents apparently got annoyed that the two alerts interrupted their sleep, with the alert issuing loud beeps on mobile devices, and called the police to complain about them, potentially even blocking the line.
"I can't even begin to describe how disappointing and upsetting it is to read the comments, emails and calls to our communications bureau complaining about receiving an Amber Alert late at night," Const. Akhil Mooken said on Twitter on Friday.
"I appreciate that a lot of people were sleeping but the immediate need to locate the child outweighed the momentary inconvenience that some people encountered," she continued.
"Tragically this incident did not have the outcome we were all hoping for but the suspect was located as a direct result of a citizen receiving the alert and calling 911. The system works."
TEXAS MAN GUILTY IN ABDUCTION OF SISTERS HE TOOK TO COLORADO
Roopesh Rajkumar, 41, the girl's father who didn't live with her all the time, allegedly abducted the girl after taking her out on Thursday for her birthday, according to VICE. After the mother reported the potential harm to the child, police issue the alert.
The girl's body was found in her father's apartment. He's facing a first-degree murder charge. Police managed to capture the man after a "high-risk takedown."
CLICK HERE FOR THE FOX NEWS APP
"In a tragic situation like this when your daughter goes to spend her birthday, especially on Valentine's Day, with her father and you expect your child to come home, my heart aches for this family," Mooken said during a press conference.
"As a parent, I can't even begin to imagine what the mom is going through and it's something that we never want to be involved in, but it's a terrible situation."