Police in Paris clear out additional migrant camps in city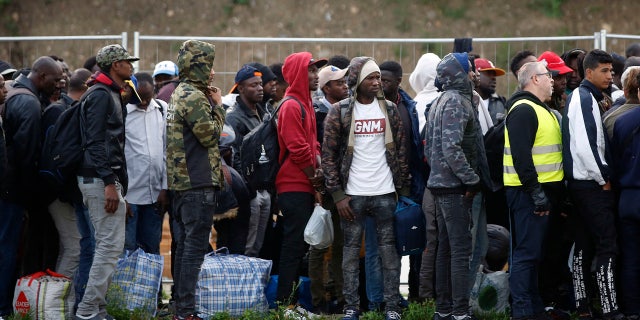 French authorities in Paris on Monday started to clear out two more illegal refugee camps in the city with the hopes of taking better hold of the migrant influx in the country, Reuters reported.
The locations of the actions included campsites at the Porte des Poissonniers, which is in northeast Paris, and Canal Saint Martin, the report said. Police have cleared out some 28,000 migrants from Paris camps in the past three years, but the arrivals continue.
Last week, authorities moved in to the so-called Millennaire tent camp on the city's edge alongside a canal used by joggers and cyclists. It is the largest of several around Paris. Two migrants drowned this month in canals along the encampments.
City authorities said the migrants, mainly from Africa, will be taken to gymnasiums in the Paris region.
The Associated Press contributed to this report