Photographers on Skomer Island are crushing puffins to death while trying to take pictures, wardens say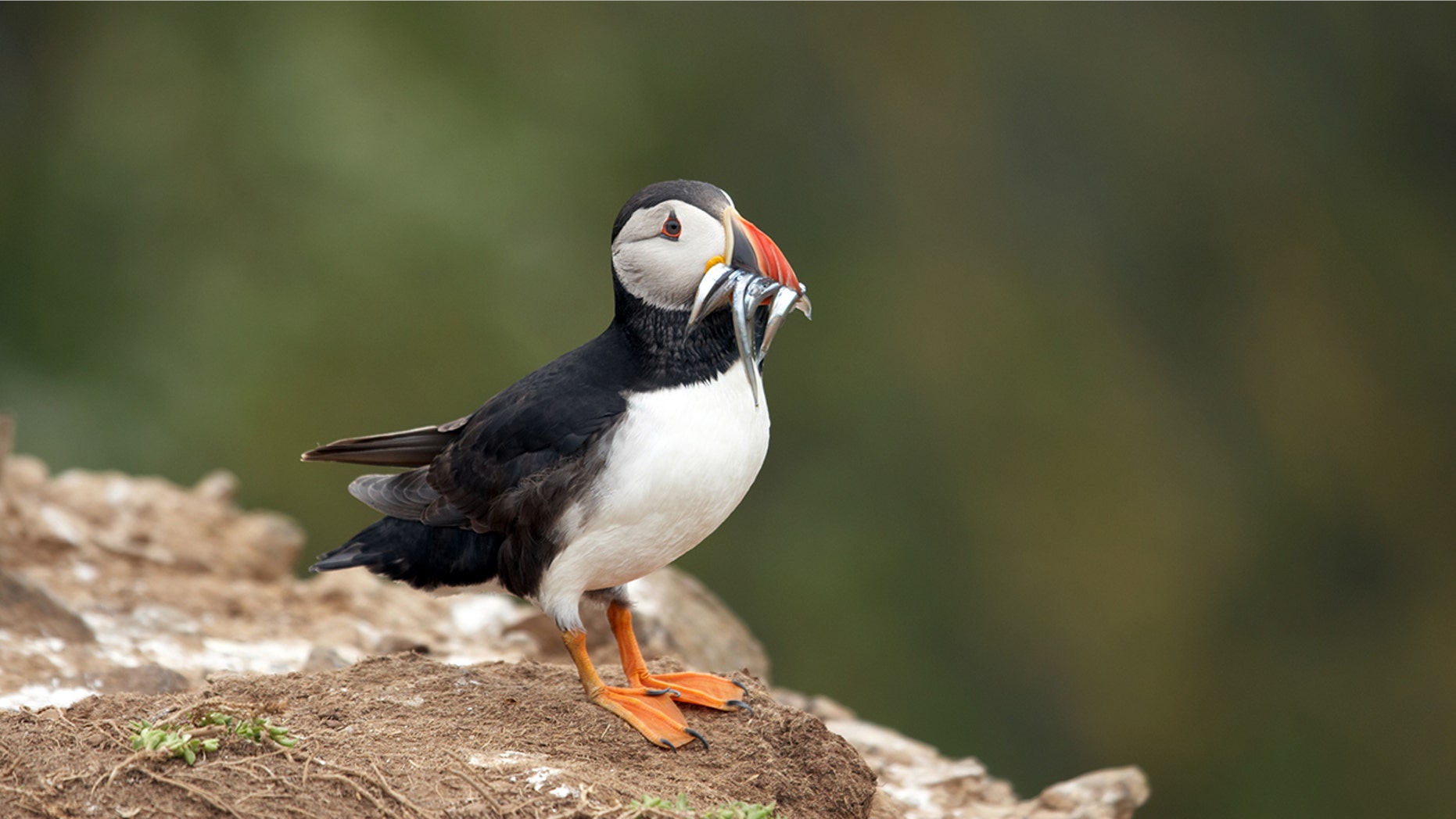 That perfect picture of a puffin on United Kingdom's Skomer Island is coming at a price.
Wardens on Skomer Island are warning photographers to walk carefully on the island after several people have blocked burrows and crushed the puffins' nests while trying to snap the perfect picture of the bird.
"The majority of people are really mindful, but we do have problems, particularly if visitors stray off the paths because they can collapse burrows, potentially killing any puffins that might be inside," Rebecca Vincent from the Wildlife Trust of South and West Wales told the BBC.
Photographers flock to the island for pictures of the puffins, who nest there each year. However, not all visitors are respectful in the seabirds' territory. Wardens said some people wander off the paths and block the birds' burrows, preventing puffins from feeding their chicks. They have also unknowingly crushed nests walking around.
EAGLE SNATCHES FOX HOLDING RABBIT IN MOUTH IN DRAMATIC IMAGES
"It can be very easy to entirely unintentionally kill or injure one of the birds if you step off the paths around the island, even for a moment," Parmor said.
Some wardens even claim they've been lambasted by visitors when trying to prevent a deadly incident involving the birds.
COLORADO BALD EAGLE FOUND SHOT DEAD, WILDLIFE OFFICIALS SAY
The puffin population on Skomer Island have quadrupled in the last 30 years, according to the BBC. Wardens are still encouraging people to visit the island, but want to keep the puffin population up. Peak visiting season on the island runs between May and July.