Pedro Bravo Takes Stand In Own Defense In UF Student's Murder Trial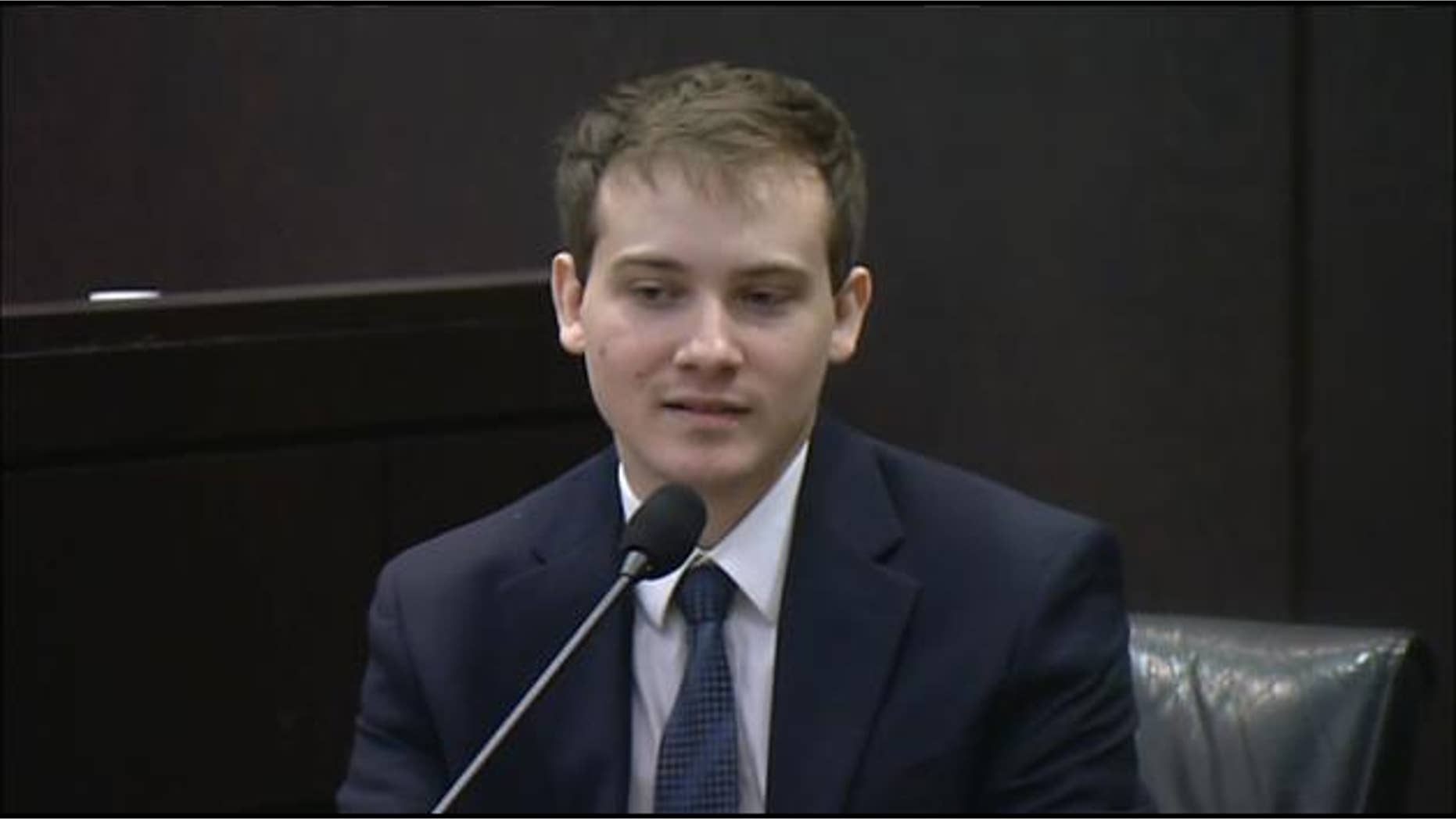 GAINESVILLE, FLORIDA – Accused murderer Pedro Bravo has taken the stand in his own defense.
His testimony Thursday morning marked the first time we have heard from the man accused of killing University of Florida student Christian Aguilar. Aguilar went missing in September of 2012, inspiring a massive search until his body was found buried in an open field in Levy County, 60 miles from Gainesville. Twenty-year-old Bravo, a former high school classmate of Aguilar, was later charged with first-degree murder in his death.
The two knew each other from their days as friends attending high school classes at Doral Academy, in South Florida. According to prosecutors, Bravo was angry at Aguilar after he began to date Erika Friman, a girl Bravo had previously dated in high school.
On the stand, Thursday, Bravo stated he had moved from Miami to Gainesville to try and win her back. "They were going to Gainesville, and I still loved her," Bravo said. "I was still very enamored of her, and I really wanted to get back with her, so other than getting my classes in, I also had a set idea that I'm going to go get her back, and I tried to convince myself, I kept telling myself, 'You can do this, you can do this, you can do this,' and most of the time I couldn't keep bottling up emotion in my head."
Friman took the stand last week Tuesday and said, "He was sending me messages, phone calls, e-mails, but I barely read them or answered him. I was trying to give him as much distance as possible, and I thought he needed time to move on."
During testimony Thursday, Bravo said he struggled with his feelings for Friman and tried to find ways to cope. "I'd write it down in my journal, and I'd write down how I wanted to get back with her, how I felt sorry for what I did, how I thought I could fix things, and eventually I made it to Gainesville, and it's a whole new, different world."
Previously in the trial, the prosecution had shown jurors a note Bravo wrote in his journal, dated July 29: "I'm scared she might end up with Chris. I hope I get a chance with her again, and I hope I get to be in her life as her lover once more. I can do this."
Bravo is so far the only person who has taken the stand in his own defense. It remains unknown if the defense plans on presenting other witnesses.
For more stories go to wsvn.com
Follow us on twitter.com/foxnewslatino
Like us at facebook.com/foxnewslatino