Palestinians urge UN council to demand that Israel stop incitement against Muslim holy sites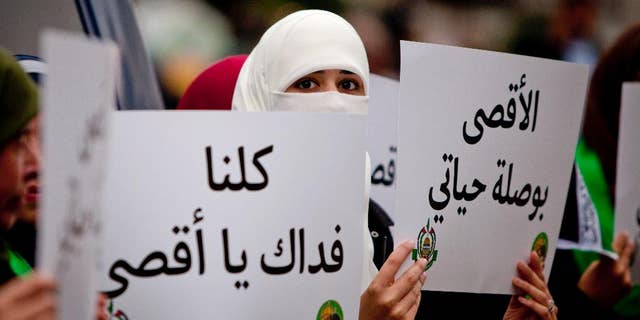 UNITED NATIONS – The Palestinians are urging the U.N. Security Council to demand that Israel immediately stop provocations and incitement against Muslim holy sites in Jerusalem and withdraw extremists whose actions have sparked confrontations.
Palestinian U.N. Ambassador Riyad Mansour told reporters that Israeli extremists stormed the Al-Aqsa Mosque on Wednesday and desecrated holy sites, including entering one mosque in the compound and climbing on the altar wearing shoes, in disrespect of Muslims who always leave their shoes outside.
Mansour said the extremists' actions led to a confrontation with Palestinian worshippers and then with Israeli security forces, "and my understanding is a large number of worshippers were injured."
He said the Security Council must act immediately to defuse a "very explosive situation" and prevent the situation from degenerating into a religious confrontation.