Palestinian teen fatally stabs American-Israeli activist in West Bank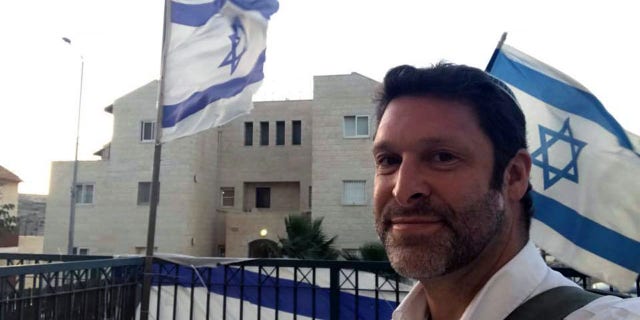 A well-known American-born activist on behalf of Israeli settlers was stabbed to death outside a West Bank mall Sunday, reportedly by a 17-year-old Palestinian attacker.
The victim was identified as Ari Fuld, a 45-year-old father of four who lived in the nearby settlement of Efrat.
The Israeli military said the attacker arrived at the mall near a major junction in the southern West Bank, close to the Gush Etzion settlement bloc, and stabbed Fuld before fleeing.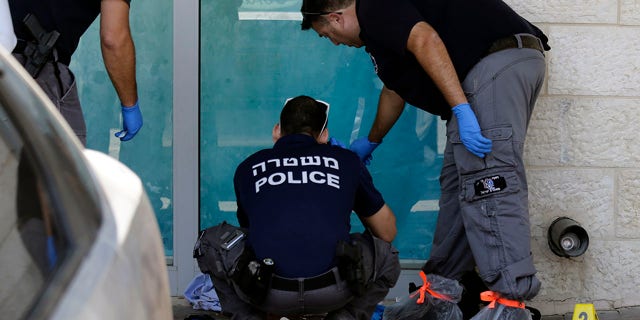 Video footage showed Fuld giving chase and firing at his attacker before collapsing. Other civilians shot the assailant, whom Israeli media identified as a 17-year-old from a nearby Palestinian village. The Times of Israel reported that the attacker was in "moderate" condition.
Fuld was a well-known English-language Internet commenter on current affairs who was known for his hard-line nationalist ideology and strong support for the Israeli military. He also was known for an outspoken manner that included verbal clashes with Palestinians and critics of Israel. At times, his Facebook account had been suspended.
"He did not hold back on his opinions," settler spokesman Josh Hasten told The Associated Press. "If that meant 30 days of Facebook jail, so be it."
Hasten, who said he had known Fuld for about a decade, added that his friend traveled widely to showcase "the beauty and reality of life" in the country.
Fuld delivered care packages to Israeli soldiers and would go on solidarity trips to communities near the Gaza Strip during times of fighting with the Hamas militant group, Hasten said.
"When the rockets were falling, that's when he would get in his car and go down to Sderot," Hasten said.
Prime Minister Benjamin Netanyahu lauded Fuld on Facebook for fighting his attacker "heroically" and remembered him as "an advocate for Israel who fought to spread the truth."
On Twitter, David Friedman, the U.S. ambassador to Israel and a strong supporter of the settlements, called him "a passionate defender of Israel & an American patriot."
Since 2015, Palestinians have killed over 50 Israelis, two visiting Americans and a British tourist in stabbings, shootings and car-ramming attacks. Israeli forces killed over 260 Palestinians in that period, of which Israel has said most were attackers.
The Associated Press contributed to this report.