Pakistan's 'Killer Mountain' claims life of Polish climber, French mountaineer rescued from slopes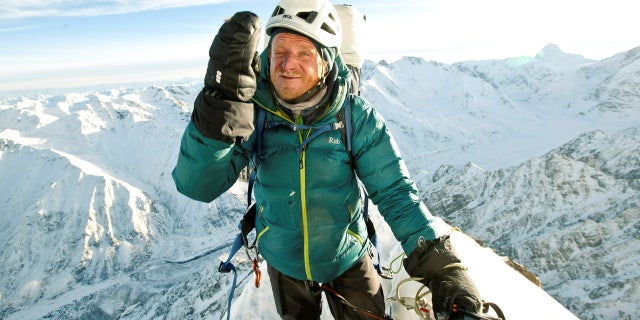 A French mountaineer was rescued off the slopes of Pakistan's treacherous "Killer Mountain" — but a Polish climber who had been with her did not make it off and was declared deceased, officials disclosed Sunday.
Karrar Haidri, a top official in the Pakistan Alpine Federation, told the Associated Press the four volunteer rescuers from a separate Polish expedition were not able to reach Tomasz Mackiewicz of Poland, who was suffering from snow blindness and altitude sickness, because of poor weather. The two were attempting to summit Nanga Parbat, the ninth highest peak in the world at 26,660 feet.
The rescuers, a team of elite Polish climbers who had been attempting the first winter ascent of the nearby K2 mountain, are now in the process of transferring Elisabeth Revol, who has frostbite on her feet and cannot walk, to a nearby town.
Revol and Mackiewicz had first called for help on Friday about 24,000 feet up Pakistan's second highest peak, according to Reuters.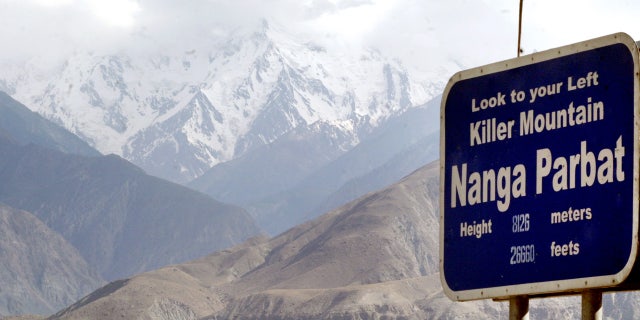 "!!! Elisabeth #Revol found !!!" the Polish winter climbing team said on Facebook.
TRAGEDY AS FAMOUS DAREDEVIL CLIMBER PLUNGES TO DEATH FROM WELL-KNOWN SKYSCRAPER
Ludovic Giambiasi, Revol's partner, wrote on Facebook that two team members would descend with Revol after resting in the open for a couple of hours. They were not able to find Mackiewicz, he said, and would have to leave without him.
"The rescue for Tomasz is unfortunately not possible — because of the weather and altitude it would put the life of rescuers in extreme danger," he wrote. "It's a terrible and painful decision. We are in deep saddeness [sic]. All our thoughts go out to Tomek's family and friends. We are crying."
Rescuers brought Revol down the mountain to a helicopter Sunday, and she will be taken to Skardu and then Islamabad for medical treatment, according Giambiasi.
The French consul in Islamabad is following the rescue operation closely and is in touch with Revol's family, who are currently in France, a French official told the AP on condition of anonymity because the official was not authorized to be named publicly.
CLIMBER WHO DIED IN SOUTH AFRICA SAID TO BE FROM HONG KONG
Revol's friends raised nearly $100,000 as of Sunday morning to help with the rescue operation on a GoFundMe rescue page. Mackiewicz had made six previous attempts to scale the peak in winter, Reuters reported.
Pakistan rivals Nepal for the number of peaks over 23,000 feet and is considered a climbers' paradise, but fatalities are also common, according to Reuters.
Nanga Parbat obtained its "Killer Mountain" moniker due to the high number of lives it has claimed. A Spanish man and an Argentinian perished in an avalanche in June while trying to scale its peak.
The Associated Press contributed to this report.