Pakistan politicians call for peace talks with Taliban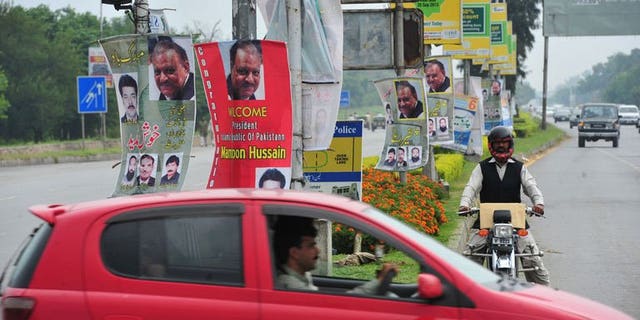 ISLAMABAD (AFP) – Pakistani politicians on Monday backed Prime Minister Nawaz Sharif's calls to begin peace talks with the Taliban aimed at ending more than a decade of bloodshed.
Representatives from the main coalition and opposition parties who had met for an All Parties Conference (APC) asked the government to "initiate the dialogue" with the Tehreek-e-Taliban Pakistan (TTP).
"We repose full confidence in (the) efforts of the Prime Minister in this behalf and call upon the federal government to initiate the dialogue with all stakeholders," said a resolution passed by the representatives.
The move came a month after Sharif called for talks with the TTP during his first televised address to the nation since taking office after winning elections in May.
Pakistan's army and intelligence chiefs also attended the conference, as did secular parties that made up the previous government which backed military operations against the insurgents.
Shahidullah Shahid, the main spokesman for the Tehreek-e-Taliban, welcomed the move and said that a Taliban Shura (Council) would meet in next two days to discuss the issue.
"We welcome it, the government has for the first time shown seriousness in holding peace talks," Shahid told AFP by telephone from an undisclosed location.
"Our shura will meet in next two days and will discuss this offer. We will chalk out a strategy for the talks and will later announce it."
Pakistan has initiated peace talks with the militants in the past.
But previous deals have failed and come under sharp criticism both domestically and by the United States for allowing the extremists space to regroup before launching a new wave of attacks.
The parties also expressed their dissatisfaction over continued drone strikes by the US and asked the government to raise the issue internationally.
"The Federal Government should consider the possibility of taking the drone issue to the United Nations as drone attacks are a violation of International Law," said the resolution.
The Pakistani government considers the strikes by unmanned US aircraft as a violation of its sovereignty, but Washington views them as a vital tool in the fight against Al-Qaeda and the Taliban.
Pakistan says more than 40,000 people have been killed in the country as a result of bomb and suicide attacks carried out by the Taliban and Al-Qaeda-led militants who oppose Islamabad's alliance with the US and NATO in the war on terror.