Pakistan cricket board ordered to name new chief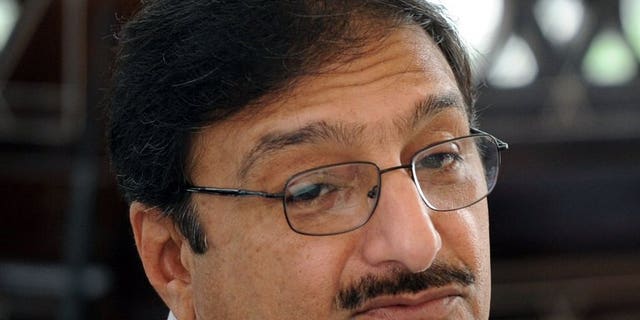 KARACHI (AFP) – A Pakistani court Wednesday ordered the government to appoint an interim head of the cricket board, after the current chairman was suspended over a legal challenge to his election.
Pakistan Cricket Board (PCB) chairman Zaka Ashraf was ordered to halt work last month amid a row over his election, which was criticised in some quarters as unfairly influenced by President Asif Ali Zardari, the board's patron.
Taffazul Rizvi, legal adviser for PCB, said the Islamabad High Court had upheld Ashraf's suspension and ordered the authorities to appoint an interim chairman to represent Pakistan at a meeting of the sport's world governing body.
"The court has directed the Inter-Provincial Committee (looking after sports affairs in Pakistan) to appoint an interim chairman who could represent PCB in ICC annual meeting next week," Rizvi told AFP.
Ashraf, 60, became the first-ever elected chairman of the PCB last month under a new constitution demanded by the International Cricket Council (ICC) to reduce political interference.
But for the vote Zardari nominated Ashraf -- whom he had appointed as chairman in 2011 under the old system deemed unacceptable by the ICC -- and only one other candidate, former Lahore Stock Exchange chairman Aftab Ahmad.
Ashraf's nomination was widely criticised by former players and officials because it was seen as politically motivated, with the cricket head coming from the same party as the president, and former Pakistan Army cricket coach Ahmed Nadeem Sadal challenged it in the courts.