Oil depot catches fire amid deadly clashes in Libya over control of airport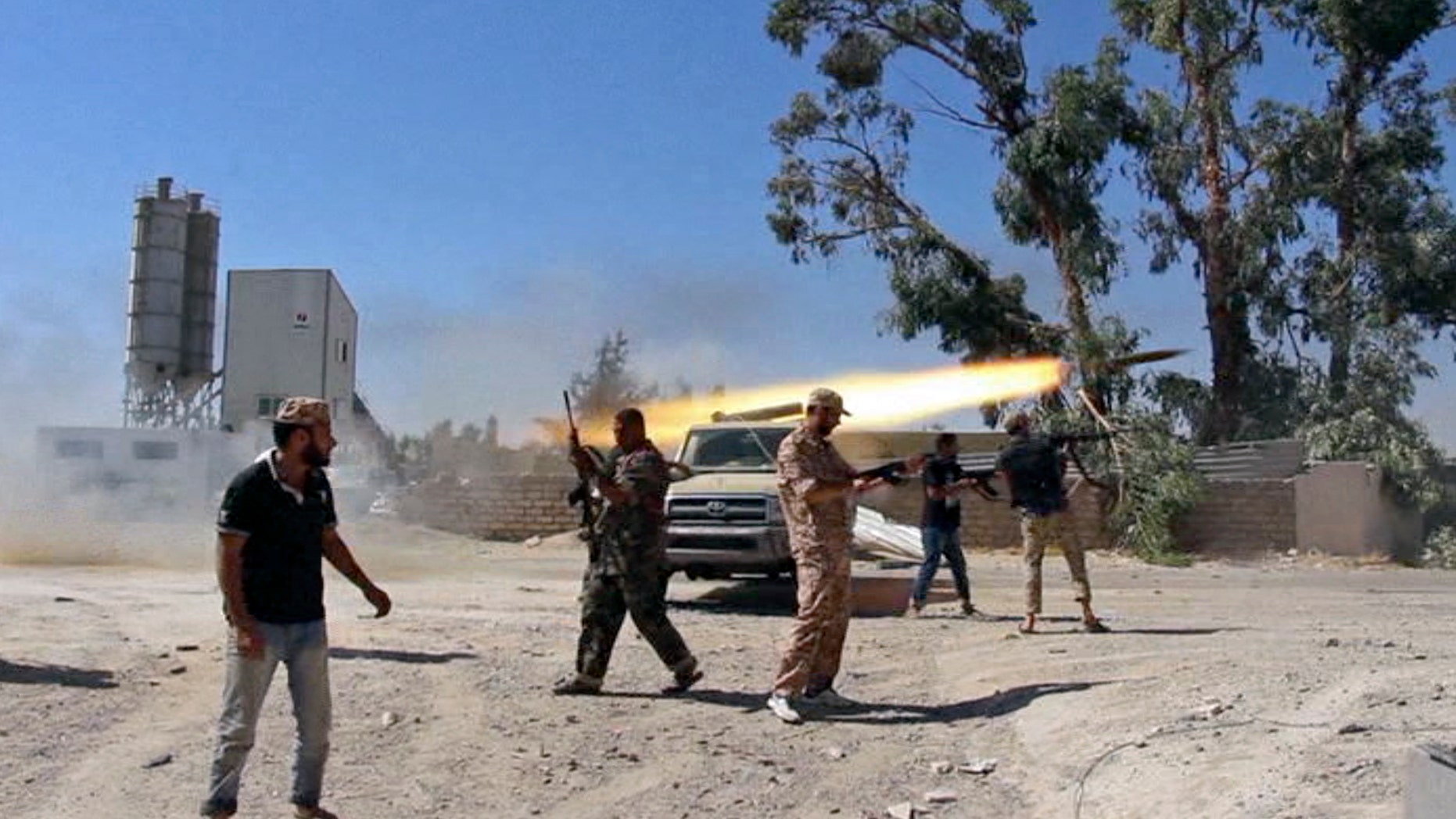 CAIRO – The Libyan government on Monday appealed for international help after a huge oil depot caught fire amid clashes over the country's international airport in the capital, Tripoli.
The interim government said in a statement posted on its website that the fighting between rival militias caused the huge blaze, which could trigger a "humanitarian and environmental disaster."
It appealed for "international help" but did not specify what exactly the government wants the world to do.
Libyan TV stations called on residents to evacuate areas within a five-kilometer (three-mile) radius of the airport. Many Libyan families responded to the call and scrambled to leave their homes. Social networking sites posted images of black smoke billowing over the Tripoli skyline.
The battle for control of the airport began two weeks ago when Islamist-led militias -- mostly from the western city of Misrata -- launched a surprise assault on the airport, which has been under control of a rival militia from the western mountain town of Zintan.
The Health Ministry said Sunday that the fighting has so far killed 79 people and wounded more than 400.
On Saturday, the United States evacuated its diplomats from Tripoli to neighboring Tunisia and shut its embassy. The U.N. Support Mission in Libya and the International Committee of the Red Cross have already withdrawn their staff as well.
Mohammed al-Harari, the spokesman for the Libyan National Oil Company, said the oil depot that was set on fire Monday has a capacity of 6 million liters (1.6 million gallons) and that if the fire was not brought under control, it could ignite nearby liquid gas storages.
Firefighting engines from several nearby cities and towns have been deployed to help extinguish the blaze, said a Libyan security official, speaking on condition of anonymity because he is not authorized to talk to the media.
The fire, which he claimed was now under control, had also destroyed several government and private cars in the area.
German embassy staff in Tripoli were evacuated on Monday, Foreign Ministry spokeswoman Sawsan Chebli said in Berlin. They will be sent back "as soon as the security situation allows," she said.
Germany had urged its citizens on Saturday to leave Libya immediately.