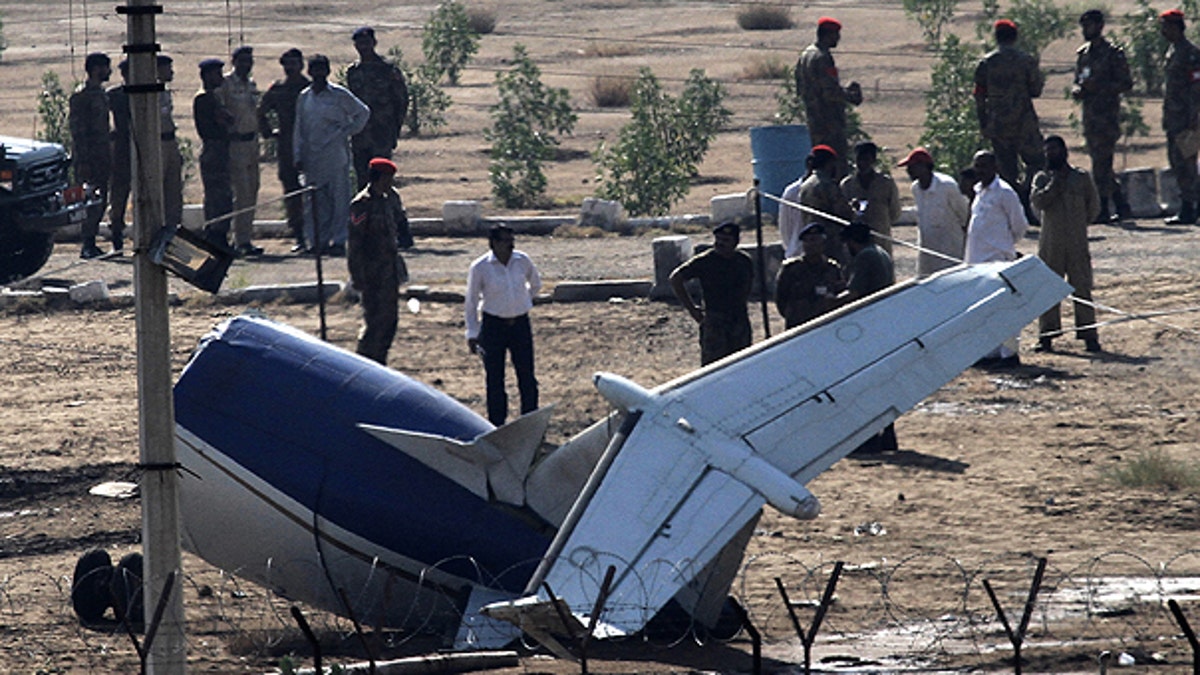 KARACHI, Pakistan -- A private plane chartered to an Italy-based oil company crashed near the airport in Pakistan's largest city Friday after the pilot warned of engine trouble, officials said. All 21 people onboard, including an Italian, were killed.
The crash was the second in less than four months in Pakistan -- the latest tragedy in a year when massive floods left millions homeless and Islamist militants kept up attacks. The previous crash, in July, killed 152 people and was the worst-ever on Pakistani soil.
The Beech aircraft that crashed Friday morning belonged to the JS Air company and had just taken off from the southern city of Karachi. It had been chartered by Pakistan's branch of ENI, an Italian-based oil and gas company, said Roger Amir, an official with the organization in Karachi.
The pilot told the control tower minutes before the crash that there appeared to be some fault with the engine, said Pervez George, a spokesman for the country's Civil Aviation Authority. The pilot was ordered to return to the airport, but as he was turning the plane, it went down in an open field.
There were at least 15 ENI employees on the flight, the company said in a statement. At least one of the dead was an Italian citizen, according to the Foreign Ministry in Rome.
The plane caught on fire after the crash. TV footage from the scene showed it had broken into pieces, with the tail separated from the rest of the charred wreck.
"The bodies onboard are beyond recognition," said Army Lt. Col. Noor Alam, a lead rescue official.
Aviation officials said the flight was headed to an oil field in the Bhitshah area in southern Sindh province, though ENI described it as a gas field. JS Air spokesman Nadeem Hanif said the plane had been checked before taking off Friday. JS Air is based in Karachi.
"It was a fit aircraft, which was cleared to fly," Hanif said. "Absolutely, there should not be any ambiguity in anybody's mind that it was fit to carry out operations."
Karachi has a population of more than 16 million and its airport hosts flights from all over the world.
The July 28 flight by Pakistani carrier Airblue crashed into hills overlooking the capital, Islamabad, during stormy weather. Initial reports said a few people had survived that crash, but later it was confirmed all 152 onboard the Airbus A321 had died, including at least two U.S. citizens.