Number of arrests rises in demonstration in favor of captured drug lord 'El Chapo' Guzman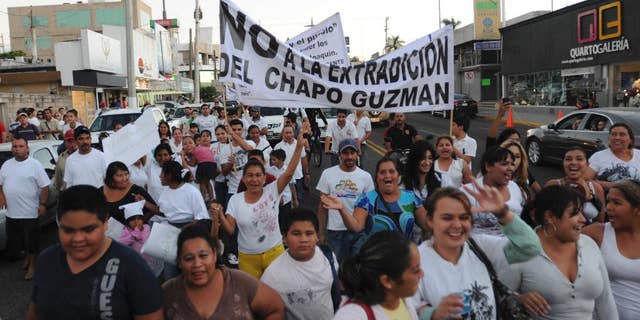 CULIACAN, Mexico – The number of people reported arrested during a demonstration in favor of captured drug lord Joaquin Guzman has risen to 211.
Police and local courts earlier reported about 100 had been detained during the march in favor of the drug lord known as "El Chapo." But by early Monday, the tally of those detained on disturbing-the-peace charges had more than doubled.
Local Judge Gabriel Pena Gonzalez said all but 30 of the 211 people arrested at Sunday's protest had been freed. Many paid fines that averaged about 500 pesos ($37) apiece, but others said they had been unfairly detained just because they were walking in the area.
The march Sunday in Guzman's northern home state of Sinaloa ended in gunfire, though it was unclear who fired those shots.