'No way back' for Lee says snooker chief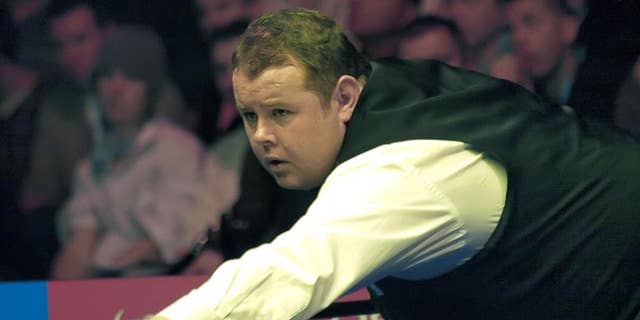 London (AFP) – World Snooker chairman Barry Hearn said he couldn't see a way back for Stephen Lee after the Englishman was given a 12-year ban for match-fixing on Wednesday.
The 38-year-old Lee, the former world number five, was found guilty by an independent tribunal last week of match-fixing charges relating to seven matches in 2008 and 2009 with the sanction imposed Wednesday.
While many within the sport wanted to see Lee given a life ban by a tribunal headed by Adam Lewis, one of England's leading sports lawyers, Hearn was confident the 12-year sanction amounted to much the same thing in practical terms.
"The courts today don't seem to like to give out lifetime bans in any sport, this seems to be the policy generally," Hearn told Sky Sports on Wednesday.
"But 12 years out of the professional circuit - it's going to be a mountain to come back from that, I don't see any way back. I think 12 years effectively is a lifetime ban, to be perfectly frank."
World number three Judd Trump added: "I think it should have been a life ban but 12 years pretty much puts him out of his career, so he's going to have to look at something else to do.
"Anything over 10 years was right, I think."
Meanwhile former player Willie Thorne, now a BBC commentator, told Sky Sports: "He (Lee) will be 50 when he gets his licence back, as it were, and at that age you've got no chance of earning a living from snooker.
"The Senior Tour could well be in full swing by then, but I don't think he'd be accepted to the Senior Tour either so basically, 12 years is virtually a life ban."
Hearn said he was proud of the way snooker authorities had pursued the case.
"We've created an integrity unit that I think is the envy of most sports.
"There's a confidential 24-hour, 365 days a year hotline, both email and phone, and you have a duty under your player's contract to report any approach.
"If you don't report an approach, as happened with John Higgins (following a 2010 newspaper sting) for example, you risk a penalty for that.
"The obligation is on the player. There is a very simple system where they can clear themselves from any punishment by reporting it as it happens."