No horse? No problem: Girl teaches her pet cow to jump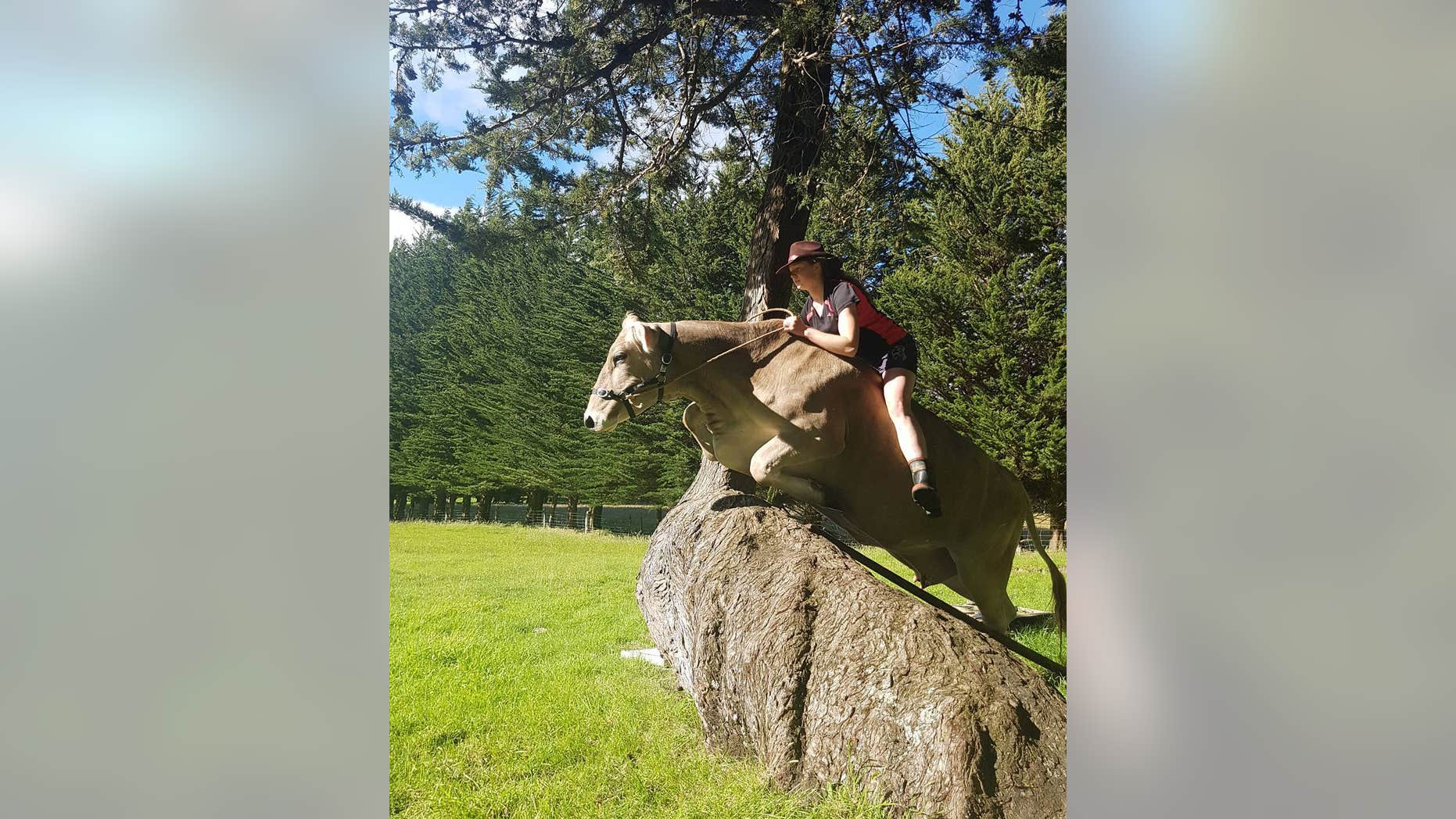 Now that's ingenuity: A New Zealand girl who didn't have a horse growing up has taught her cow to jump instead.
Teenager Hannah Simpson rides her Swiss Brown dairy cow, Leila, on the farm in Invercargill in the country's deep south.
She has been doing so since being dared by her brother when Leila was six months old and has now trained her to jump 4.5 feet high, according to The Guardian.
CANADIAN MAN SAYS HE PUNCHED A COUGAR IN THE HEAD TO PROTECT HIS DOG
"She is a cow and I can't expect her to ride like a horse. Without a bit of prodding she wouldn't really do anything, she has a very chilled-out nature," she said.
"I have always loved jumping, I always wanted to do show jumping on a horse," she said.
"And Leila was always jumping out of the cow shed when she was young so I think she likes it, too. We started her off with stepping over logs and it just got bigger and bigger."
Hannah's Instagram is filled with pictures of herself and the cow jumping logs on the property. It also features pictures of farm life including other animals like dogs, goats and sheep.