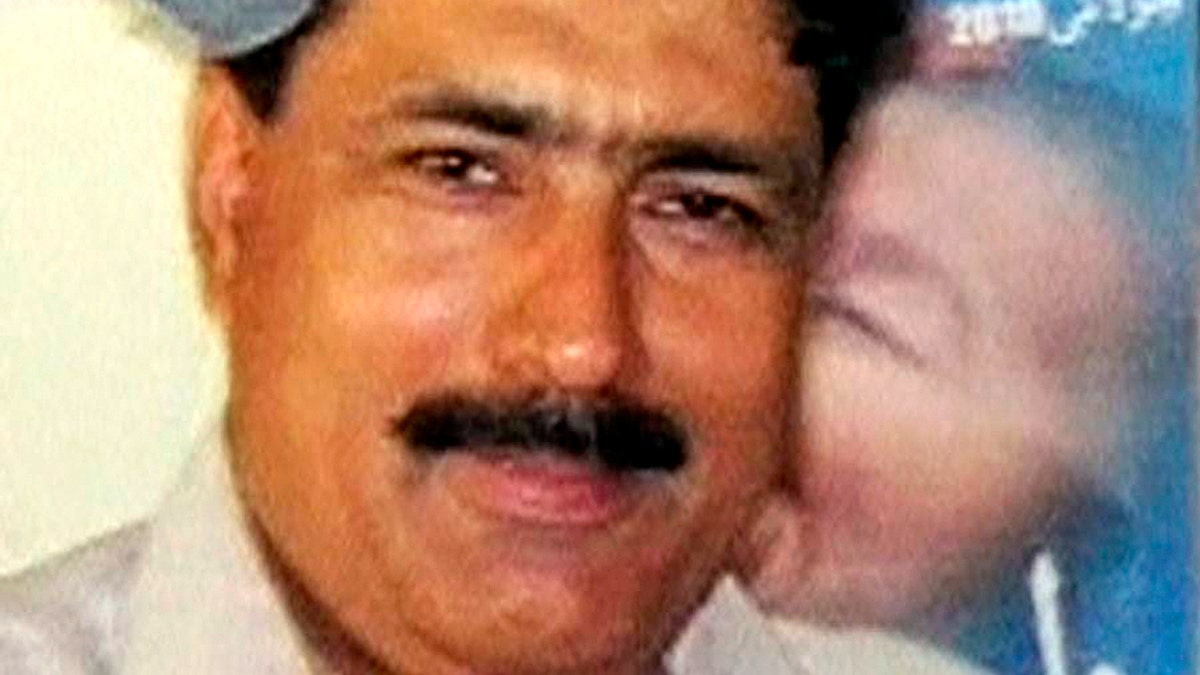 American and Pakistani officials say there is no deal to secure an early release of Shakil Afridi, the doctor who perhaps unwittingly aided the Central Intelligence Agency via a vaccination program to confirm Usama bin Laden's presence in the Pakistani garrison city of Abbottabad.
"I've spoken to (other officials), and they said there's no deal on Afridi," said a U.S. State Department official speaking on the condition of anonymity. He told Fox News that Pakistan's rigidity has made the matter difficult.
President Donald Trump's statement last year that he could have Afridi released in "two minutes" was met with fury by Pakistan's then-Interior Minister Chaudhry Nisar Ali Khan, who said the U.S. president "should learn to treat sovereign states with respect."
Afridi "is a Pakistani citizen, and nobody else has the right to dictate to us his future," Khan added. "Trump's perception and his comments about Pakistan are highly misplaced and unwarranted."
Speaking to Fox News, a Pakistani security official who was part of a task force to probe the bin Laden raid also confirmed that, "there's no agreement and neither anything in the works for future."
The officer confirmed a general impression that Afridi's sentencing on May 23, 2012 was on phony charges. He was charged on anti-state activity and colluding with terrorists, while his role of aiding a foreign country and the city where he committed treason were omitted.
He was subsequently sentenced to 33 years imprisonment. Citing procedural errors, a tribal court ordered a retrial in August 2013. But the same year, he was slapped with murder charges of killing a patient in Khyber Agency, a volatile tribal area, dating back to 2005, complicating his already-stalled case. His sentence was slashed to 23 years in 2014 by a tribal judge and since then, the case hasn't inched forward according to his attorney.
The official said, "We should've convicted him on treason, but we didn't." He explained that "the sentence is death if he had been convicted of conspiring against the country and aiding a foreign state," concluding that fabrication and legal maneuvering actually "saved his life".
Afridi remains a bone of contention between the two countries, which currently are passing through a rocky diplomatic and political relationship. He is viewed as a hero to Americans but a villain to Pakistanis.
"We believe Dr. Afridi has been unjustly imprisoned and have clearly communicated our position to Pakistan on Dr. Afridi's case, both in public and in private" said U.S. Embassy spokesperson Rick Snelsire, in Islamabad to Fox News.
With bilateral relations hitting rock bottom following Trump's accusations in his national address in August, Pakistan is poised to swallow the bitter pill of an economic and military aid cut by Washington if it comes to that, since its northern friend China is investing billions of dollars to build the China Pakistan Economic Corridor in the country.
It's unknown if Afridi came up in discussions between Vice President Mike Pence and Pakistani Prime Minister Shahid Khaqan Abbasi's sideline meeting Thursday at the UN General Assembly in New York. Under the current circumstance, where both countries need to engage in open dialogue to mend fences, it's unlikely the doctor would have been on the agenda.
Fox News asked Nafees Zakaria, Pakistani Foreign Office spokesman, if Afridi was discussed in the sideline meeting. He replied, "You should ask the Americans".
However, on Friday, Abbasi, speaking during a meeting at the Council on Foreign Relations, was asked about Afridi during a question and answer session. Abbasi said that "there's no health issues with him" and that "his family has been meeting him."
The premier said Pakistan "certainly didn't have knowledge of Usama bin Laden being there. And we only wish that we would have been taken into confidence so that any action would have been mutual. But Dr. Afridi was a practitioner of medicine in the polio program and he should have been doing his job. If he had any knowledge, and brought [it] to Pakistani security, they would have taken action."
The moderator asked Abbasi if he could "imagine an alternative scenario in which he [Afridi] might be treated as a national hero?"
"Well, he was violating many laws in the country,", replied Abbasi, without clarifying the other violations. "So, we have to uphold the law. Like I said, if he had any knowledge, he should have brought it to the knowledge of the Pakistani agencies who were available in that area," a standard response Pakistan has maintained on his issue.
The only option that legal experts and officials in the Pakistani government point to is a full pardon from governor of Khyber Pakhtunkhwa Province or the president of Pakistan if the court hearing Afridi's case axes the appeals to clear him of all charges. Though Qamar Nadeem, Shakil Afridi's lawyer, wants the Tribal law under which Afridi is charged to be abolished, officials in Pakistan know well the draconian legal framework if a time comes to spring him, leaving a door open to possibility.
Afridi's next court hearing is September 28.