NKorea refuses to cooperate with UN rights probe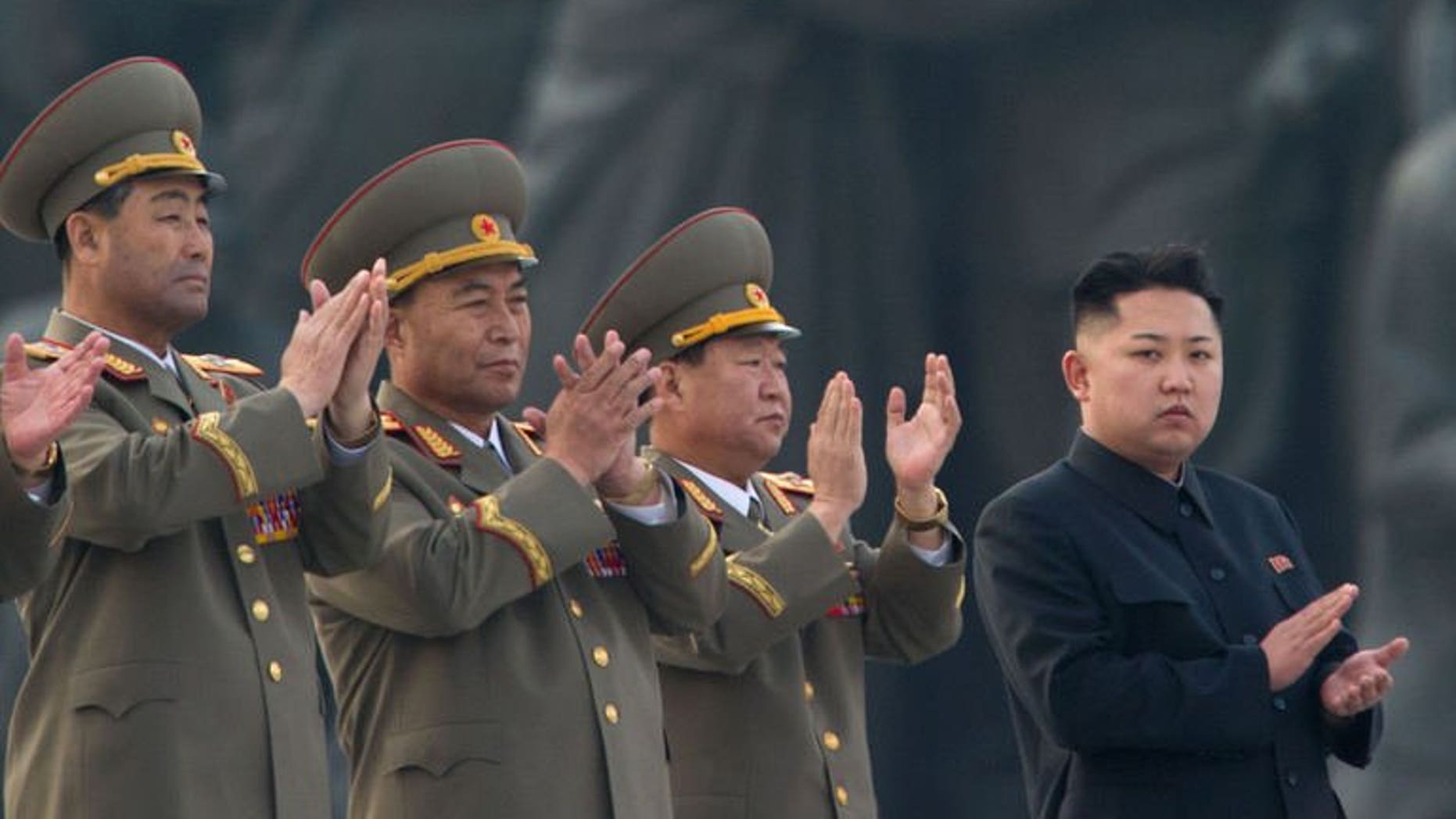 GENEVA (AFP) – UN experts tasked with probing human rights violations in North Korea said Friday Pyongyang has refused to cooperate with the investigation, but that they still hoped to travel to the country next month.
"A letter was sent under my hand ... seeking to reach out to the DPRK, North Korea, in order that we would have cooperation, contact and dialogue," said former Australian judge Michael Kirby, who heads the newly formed UN commission of inquiry on the secretive country.
That letter, sent ahead of the initial meeting of the three commission members in Geneva this week, received "a polite but negative response," he told reporters in the Swiss city.
The commission, which includes Serbian human rights campaigner Sonja Biserko and former Indonesian attorney general Marzuki Darusman, who since 2010 has been monitoring North Korea for the UN Human Rights Council, nonetheless hopes it will be allowed into the country, he said.
"We will be sending a request today (for access)... and we are hopeful that that will have a positive response," Kirby said, stressing the commission's efforts to communicate to Pyongyang "reassurances of the neutrality and independence with which we will discharge our task."
He said the commission hoped to visit North Korea between August 11-17.
North Korea is one of the most isolated nations on the planet and has refused to let UN rights monitors, including Darusman, visit, forcing them to rely largely on testimony from North Koreans who have fled.
Kirby said Friday his commission also planned to visit a number of other countries as part of its investigation, and would interview some of the around 40,000 North Koreans believed to be living abroad.
The commission, which will conclude its probe with a report presented to the Human Rights Council next March, plans to visit South Korea and Japan at the end of August, after its anticipated trip to North Korea, he said.
The UN Human Rights Council set up the commission in May after Darusman presented a report accusing North Korea of a string of violations including torture, arbitrary detention and depriving the population of food.
He also highlighted concerns about a network of political prison camps believed to hold some 200,000 people, including detainees who were born in captivity because entire families are thought to have been sent there.