New 'Tinder for cows' app helps UK farmers play matchmaker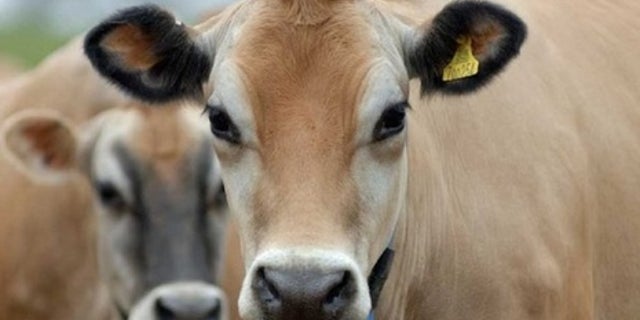 It's like Tinder, but for cows.
Tudder, a combination of "Tinder" and "udder," allows farmers to "hook up" their cattle with potential breeding partners. And its makers believe it's the first of its kind for livestock.
A would-be matchmaker can view pictures of cattle with info on age, location, and owner, then swipe right or left to make a decision, all the while hearing mooing sounds.
A potential match prompts "Match found!" and a heart icon. Farmers are then sent to the website SellMyLiveStock where they can get more information on the animal before making a final decision.
The app was developed by the U.K.-based Hectare Agritech and designed by SellMyLivestock.
CATTLE WANDER INTO CHINESE SUPERMARKET, MUNCH ON FRUIT
James Bridger, a cattle farmer, and Tudder user, lauded the app for providing info that wouldn't be apparent when buying livestock at traditional markets.
"You've got all this data of its background and everything which if you're at a market you might not have had the time to go through for every single random animal," he told Reuters.
The company said the profiles of animals on its app account for 42,000 farms in the U.K.