Tinder, Grindr and other dating apps failed to protect children from sexual exploitation, report says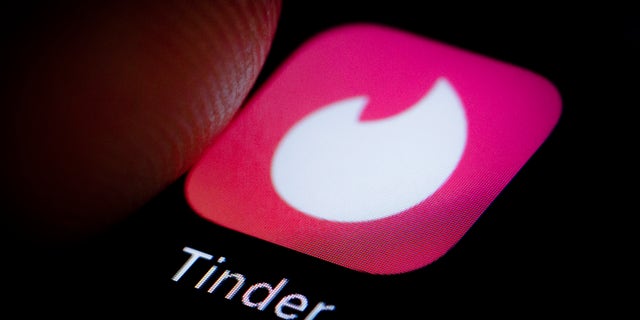 Several popular dating apps, including Tinder and Grindr, have failed to protect children from being sexually exploited on their platforms, a new report charges.
The U.K. Sunday Times obtained documents from ten British police departments that show instances of child grooming and sexual exploitation originating with online dating services.
One of the incidents involved a 16-year-old girl with Down syndrome who was apparently coerced into sending nude photographs, while another involved a 13-year-old boy who was allegedly sexually abused by 21 men through dating apps, including Grindr, according to Gizmodo. The teenage boy is now an adult and reportedly told the British newspaper that he was "brainwashed" by his abusers — and that he accessed the app by using a fake birthdate.
BILL GATES SLAMS OCASIO-CORTEZ, SAYS HER TAX POLICY IS 'MISSING THE PICTURE'
"I will be writing to these companies asking what measures they have in place to keep children safe from harm, including verifying their age," Jeremy Wright, Conservative Party politician and U.K. Culture Secretary, told the Sunday Times, according to Gizmodo. "If I'm not satisfied with their response, I reserve the right to take further action."
Tinder and Grindr only permit users 18 years or older.
However, most dating apps rely on the honor system, meaning that there's nothing to prevent someone who is underage from lying about their date of birth and simply signing up.
A Tinder spokesperson told Fox News on Tuesday that they use "a network of industry-leading automated and manual moderation and review tools, systems and processes -- and spend millions of dollars annually -- to prevent, monitor and remove minors and other inappropriate behavior from our app."
The Tinder spokesperson continued: "These tools include, automatic scans of profiles for red-flag language and images, manual reviews of suspicious profiles, activity, and user-generated reports, as well as blocking email addresses, phone numbers and other identifiers associated with underage users trying to circumvent these restrictions. We also depend on our users to report any profiles that may depict a minor, so that we can investigate and remove, accordingly."
"The bottom line is this: we are consistently evaluating and refining our processes to prevent underage access, and will always work with law enforcement, where possible, to protect our users as well," the spokesperson said. "We don't want minors on Tinder. Period."
PENTAGON BUILDS NEW LOW-YIELD NUCLEAR WARHEAD FOR SUBMARINE LAUNCH
A spokesperson for Grindr told Fox News via email on Tuesday:
"We are saddened to learn of these reports. Grindr is committed to creating a safe and secure environment to help our community connect and thrive, and any account of sexual abuse or other illegal behavior is troubling to us as well as a clear violation of our terms of service. We encourage users to report improper or illegal behavior either within the app or directly via email to legal@grindr.com. In addition, our team is constantly working to improve our digital and human screening tools to prevent and remove improper underage use of our app."
Fox News has reached out to Tinder for further comment.