New Mexico ACLU Files Complaint Against Whole Foods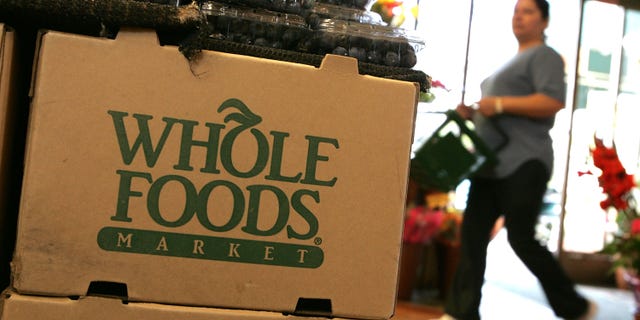 More than a month after two employees were suspended by a Whole Foods store in New Mexico for speaking Spanish on the job, a civil rights group filed complaints this week against the foods market for discrimination.
The American Civil Liberties Union of New Mexico said it filed the complaints with the New Mexico Human Rights Bureau on behalf of employees Bryan Baldizan and Lupe Gonzalez.
The employees said a Whole Foods store in Albuquerque suspended them for a day last month for complaining about a company policy they say prevented them from speaking Spanish while on the job.
News of the policy sparked national outrage from Latino groups, and the Austin, Texas-based Whole Foods Market Inc. later revised its employee language rules.
Both employees said they are still prevented from speaking Spanish.
Whole Foods spokeswoman Libba Letton said the company plans to respond directly to the Human Rights Bureau if and when it receives a complaint.
Letton said the company is following through on the rule change to make sure managers and workers at all 352 stores nationwide understand the revised guidelines. She added that the company has a zero-tolerance policy for discrimination.
Back on June 14, a few days after the employees made their suspension public, Whole Foods Market Inc. Co-CEO Walter Robb said in a blog post that the "unfortunate incident" in Albuquerque prompted the company to revise a policy that "does not reflect and is not in alignment with the spirit of this company."
"First, we sincerely apologize that a section of our handbook regarding Team Member interactions in the workplace was not clearly written, and for any misunderstandings or offense it has created," Robb wrote. "Its intention was to foster inclusion, not exclusion."
Under the revised policy, employees who speak English and need to communicate with an English-speaking customer are asked to "please speak with them in English, unless requested otherwise by the customer."
Robb said the new policy also asks employees to make sure they are "sensitive to others" who may want to join their conversation or ask a question.
Based on reporting by The Associated Press.
Follow us on twitter.com/foxnewslatino
Like us at facebook.com/foxnewslatino