New Libyan leadership takes harsh stance at UN against gays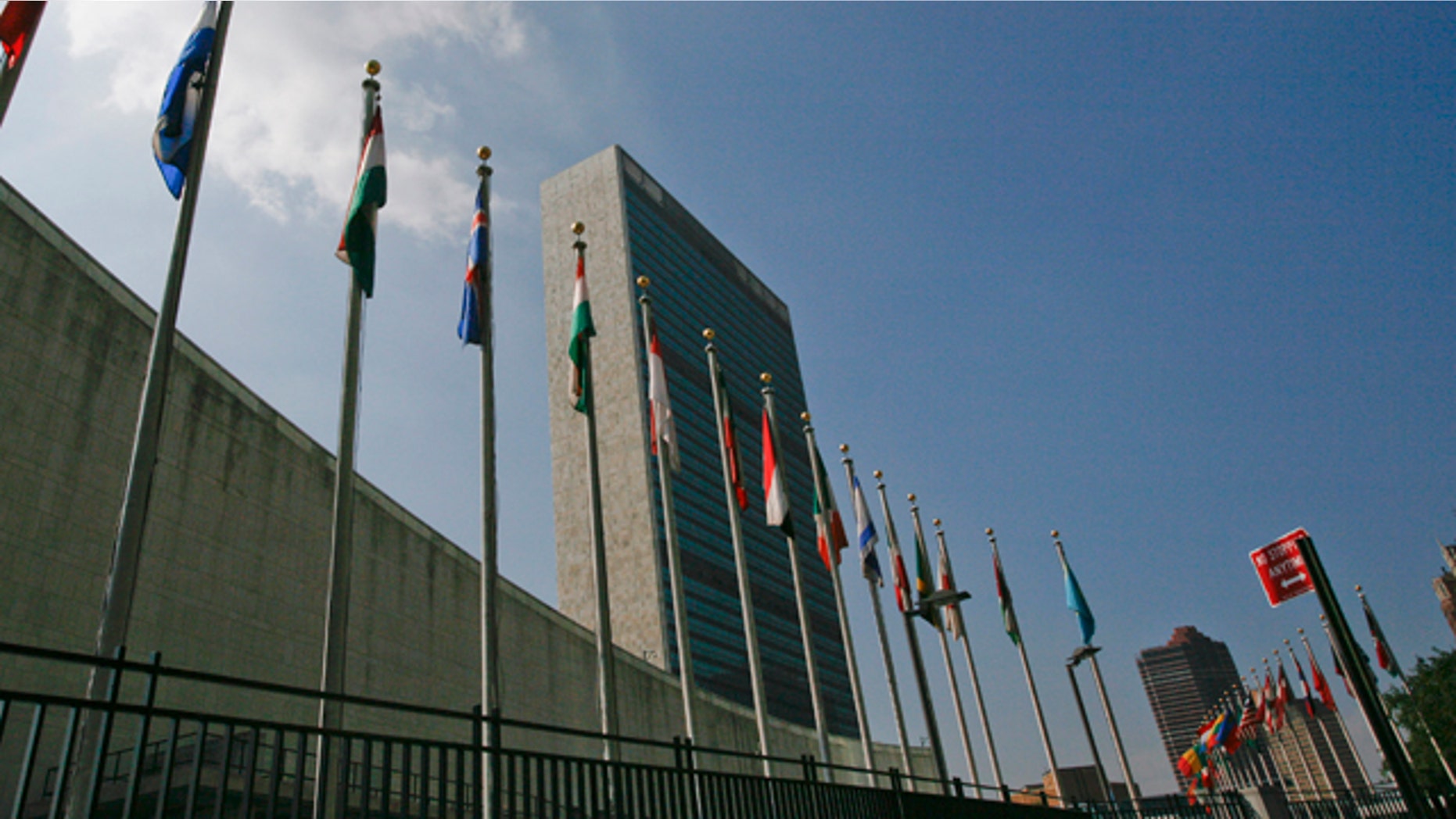 A United Nations delegate from Libya's newly formed government told a human rights panel that gays and other groups threaten "reproduction of the human race," drawing a stern rebuke from leaders of the international body.
The remarks, reported by Geneva-based U.N. Watch, came just months after the North African nation's membership was restored to the U.N. Human Rights Council. The reinstatement came amid assurances that the new government that supplanted the brutal regime of Muammar Qaddafi would not brook human rights violations.
Yet the unnamed representative told a panel discussing violence based on sexual orientation that lesbian, gay, bisexual and transgender, or LGBT, topics "affect religion and the continuation and reproduction of the human race."
Council Chair Laura Dupuy Lasserre replied that "the Human Rights Council is here to defend human rights and prevent discrimination."
The Libyan outburst prompted questions by human rights activists about Libya's reinstatement on the council. The nation was one of 47 represented on the council for a term that was scheduled to end in 2013, but the full body kicked it off the council in March 2011, amid criticism of Qaddafi's human rights record. Gays were subject to flogging and imprisonment during his regime, according to human rights advocates.
"This is our duty to all the men and women who are hoping and struggling to have their rights respected and who, today, are running the greatest risks," General Assembly President Joseph Deiss told the body before the vote. "Their hopes must not be dashed."
But the harsh stance against gays voiced Monday has some critics wondering if the new government ushered in by the so-called Arab Spring is any more tolerant than its predecessor.
"Today's homophobic outburst by the new Libyan government, together with the routine abuse of prisoners, underscores the serious questions we have about the new regime's commitment to improving on the dark record of its predecessor, and about its pandering to Islamists in its ranks," U.N. Watch Executive Director Hillel Neuer said.
Back in November, when the U.N. General Assembly reinstated Libya on the council, deputy U.N. envoy Ibrahim Dabbashi said "the new Libya deserves to return to the Human Rights Council to contribute with other members to the promotion of values of human rights."
"No violations of human rights will take place on Libyan territory in the future and if it happens the perpetrator will never get away with it," he pledged.