Neo-Nazis Reportedly Take Over East German Village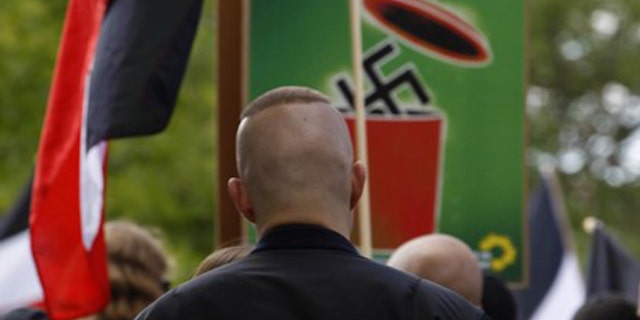 Officials say neo-Nazis have taken over a village in east Germany, according to the Daily Telegraph.
Residents of Jamel say their village has become a pilgrimage site for the extremists and the local mayor claims that authorities have given up trying to impose order on the town.
"The police, the authorities, no one dares to intervene. The Nazis are laughing in our faces. We've given up on Jamel," Mayor Uwe Wandel told the Daily Telegraph.
The paper reports that swastikas adorn houses across the village and a plaque at the entrance of town says, "Village of Jamel -- free, social, national."
"They see Jamel as a nationally liberated zone," resident Horst Lohmeyer told the paper.
The country's neo-Nazi National Democratic Party has been voted into power in recent years, sending eight representatives to the state parliament.
Click here for more on this story from the Daily Telegraph.