Neighborhood Pakistani Kids Had Suspicions About Bin Laden Compound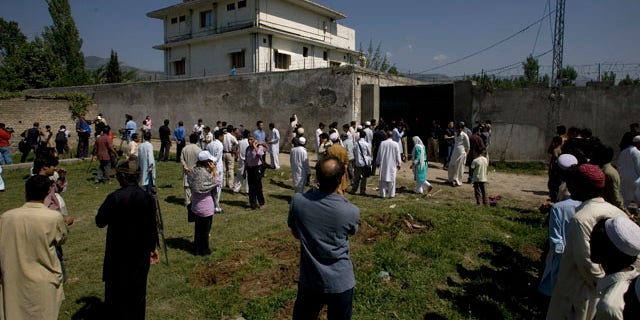 ABBOTTABAD, Pakistan -- Usama bin Laden may have fooled Pakistan's security establishment, but the neighborhood kids knew something was amiss when they started making healthy profits every time a ball sailed over the barbed wire-topped wall separating the world from its most wanted terrorist, The Australian reported Tuesday.
"If a ball went into bin Laden's compound the children would not be allowed to get it," said local ice cream vendor Tanvir Ahmed. "They were given money instead; 100-150 rupees ($2-$3) per ball." And there were other signs.
Sixteen-year-old Daniel Alvi, one of those who regularly played soccer and cricket in the field in front of the compound, said he daily saw a man in a red Suzuki van drive into the compound with a live goat, while the milkman only delivered outside the security gate and never rang the doorbell.
In a friendly neighborhood, where most other houses are built close together, the compound was built in the middle of a vast field across the road from other houses. Anyone who dared lean on the wall was warned to move on.
"There was a rumor in the neighborhood that the man who lived there was Baitullah Mehsud's nephew," said Daniel, referring to the late chief of the Pakistani Taliban. "I went over on two occasions after I hit the ball over there and there was no one there. I think there was a $20 million reward for bin Laden, but I never imagined it was him."
A newspaper deliveryman -- who dropped off a paper every day to the army major that lived next door -- described bin Laden's compound.
"There were grilles, a lot of security and a lot of physical security," he said. "It was a mysterious house, but I never went there."
In the house across the lane, an angry young man, barefoot and black-clad, said his father was arrested by the army within hours of the Monday military operation.
"They did not tell him the reason," Zhan Mohammed said. "I want my father back, my whole family is angry."
Mohammed, who helped build the property, but insisted he knew nothing about its residents, said only that he had seen two Pashtun men in their 30s come and go and occasionally two or three wives and their children. The women stood out for their black burqas in a moderate Islamic neighborhood of businessmen and retired army officers.
Abbottabad is one of Pakistan's more lovely towns, a mountain hamlet of leafy streets and colonial buildings dating back to British rule, located on the old Silk Route to China.
Its population is comprised of a majority of moderate Hazara Muslims rather than Pashtuns, the conservative Islamic people who populate the rest of the northwest Khyber Pakhtunkwa province.
Abbottabad is also a garrison town, bookended by a large ordnance factory, several air bases and the country's largest and most prestigious military academy.
Four months before U.S. Navy SEALS swooped over the border from Afghanistan and killed Usama bin Laden, Umar Patek, an Al Qaeda-linked Indonesian militant suspected of helping to mastermind the 2002 Bali bombings, was arrested in Abbottabad.
Pakistani officials had kept Patek's detention on January 25 secret until last month, when the information was suddenly and inexplicably released -- a revelation that would have surely sent alarm bells through the bin Laden compound.