N. Korea Threatens '1,000-Fold' Increase in Weapons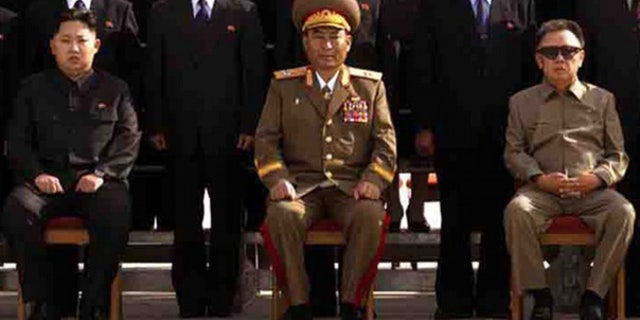 SEOUL, South Korea -- North Korea's media on Saturday threatened "1,000-fold" military buildup as the United States ruled out lifting sanctions to try to coax Pyongyang into resuming talks aimed at its nuclear weapons programs.
Last year, North Korea quit the nuclear disarmament talks and later tested an atomic device that drew tightened U.N. sanctions. But the North has recently expressed willingness to rejoin the negotiations, which include the U.S., South Korea, China, Japan and Russia.
North Korean First Vice Foreign Minister Kim Kye Gwan said this week that his country will not return to the disarmament-for-aid talks unless sanctions are lifted, according to South Korea's Yonhap news agency.
U.S. State Department spokesman P.J. Crowley responded Friday that sanctions exist because North Korea consistently has failed to live up to its international obligations. "We have no intention of removing those sanctions as an enticement for dialogue," he told reporters.
Saturday's Minju Joson newspaper, part of North Korea's state-controlled media, said in a commentary that the country's war deterrent force will be strengthened "100- or 1,000-fold" as long as the U.S. military threats persist, according to the North's official Korean Central News Agency.
The North has often made similar threats. The latest one came two days after South Korea wrapped up naval drills with the U.S., Australia and Japan aimed at intercepting illicit weapon shipments in a U.S.-led program targeting nations such as North Korea.
Despite repeated assurances from Washington, the North believes any military drills involving the U.S. are aimed at an eventual invasion. The naval drills were "an undisguised military provocation and declaration of a war against" North Korea, the North's main Rodong Sinmun newspaper said in a commentary carried by KCNA.
This week's one-day maneuvers were Seoul's first active participation in the Proliferation Security Initiative, aimed at deterring trade in weapons of mass destruction and missiles by states including North Korea and Iran.
Separately, the South Korean and the U.S. air forces kicked off their annual drills Friday, which they say are aimed at improving their combined combat capabilities. The drills will last for a week, according to Seoul's Defense Ministry.
North Korea's latest threats continue a trend of mixed messages from the North. Pyongyang has recently reached out to South Korea and called for talks on the resumption of stalled tours to a resort inside North Korea. The two sides have also agreed to hold the first reunions in a year later this month for families divided by the Korean War.