Myanmar's Suu Kyi now benefits from Southeast Asia's silence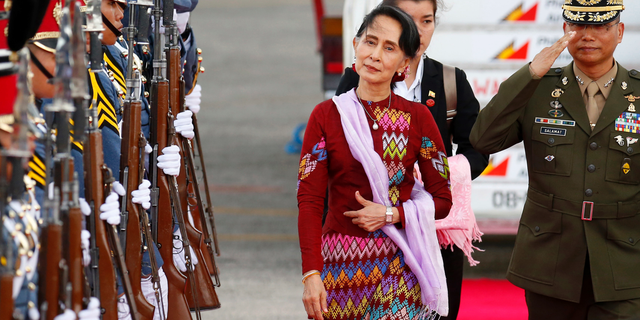 YANGON, Myanmar – When Aung San Suu Kyi led the fight for democracy against Myanmar's military rulers two decades ago, she bristled at the reluctance of Southeast Asian governments to intervene in her nation's plight.
Today, Suu Kyi leads Myanmar. And when she attends the ASEAN summit in Manila on Monday, she's likely to be counting on the bloc to keep silent amid international criticism of her government's role in the exodus of more than 600,000 Rohingya Muslims from Myanmar to Bangladesh, a situation the U.N. has called "textbook ethnic cleansing."
It's unclear whether the crisis will be on ASEAN's official agenda, although Malaysia and Indonesia are likely to bring it up in talks on the meeting's sidelines. Bangladesh is not part of ASEAN.
Either way, there's little expectation much will be done.