Myanmar's Suu Kyi hopes parliamentary election victory is dawn of new era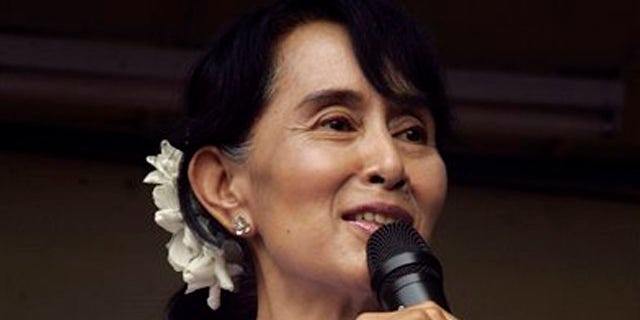 YANGON, Myanmar – Democracy icon Aung San Suu Kyi's victory in parliamentary elections is the biggest prize of her political career. But the weekend vote for only a few dozen legislative seats may have sown the seeds of something far more significant -- the possibility her party could sweep the next vote in 2015 and take control of Myanmar's government.
That, for now, remains only a tantalizing dream for her supporters, and making it happen in three years' time may be unrealistic in a nation still heavily influenced by a feared military whose powers and influence remain enshrined in the constitution.
Still, hope for installing a truly free government hasn't run this high in decades.
"We hope this will be the beginning of a new era," a beaming Suu Kyi said Monday.