Myanmar President Thein Sein undecided about seeking second term, his office says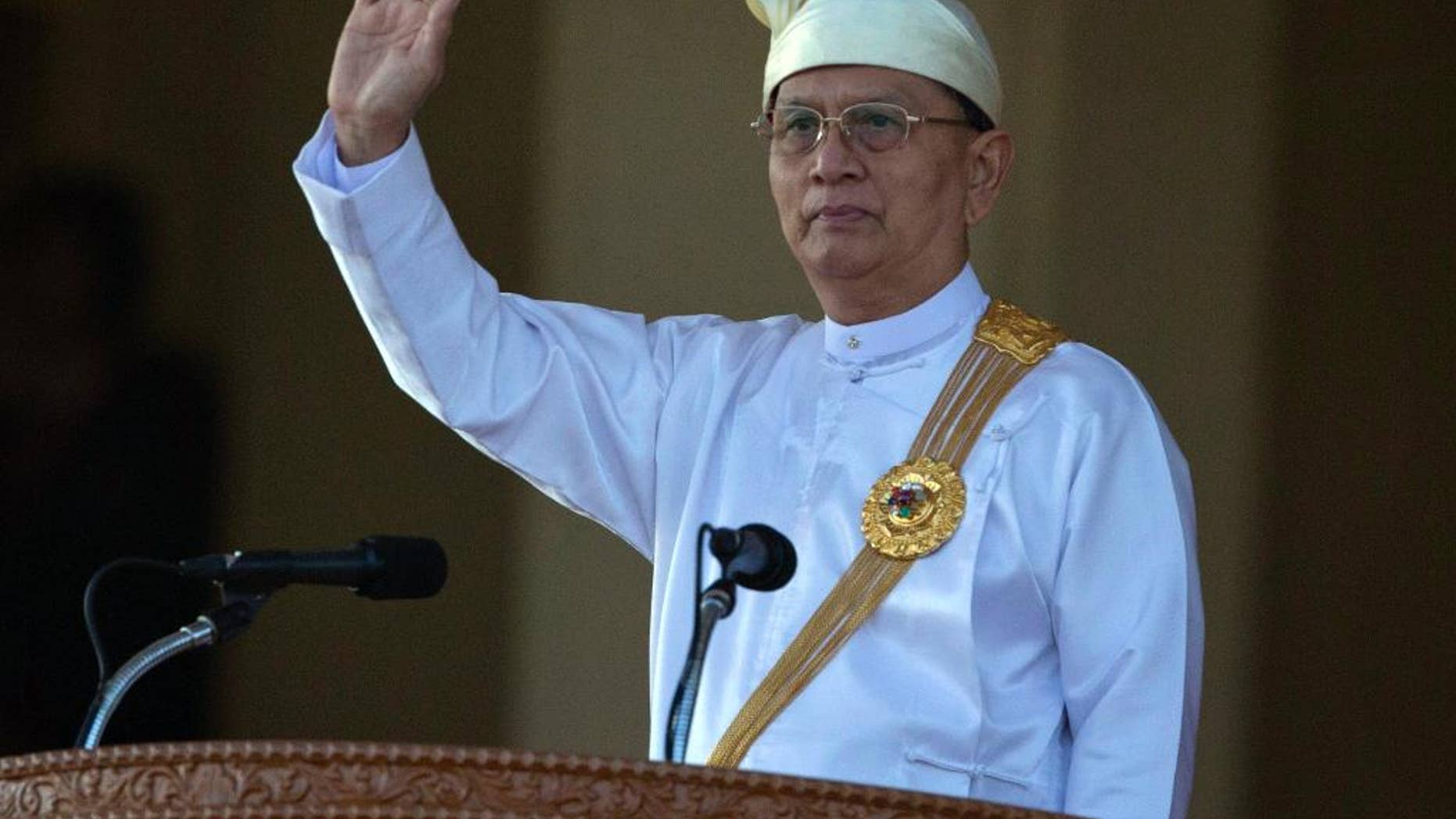 YANGON, Myanmar – Myanmar President Thein Sein's office says he has not yet decided whether to pursue a second term but will base his decision on how the ruling party fares in November's parliamentary elections.
The president's office denied a news report Tuesday that quoted an anonymous official as saying Thein Sein would not run in parliamentary elections due to health concerns.
Zaw Htay, director of the president's office, told The Associated Press that Thein Sein would decide whether to seek a second term when he knows the results of the Nov. 8 elections.
He also said the president is "in good health."
The upcoming polls will be the second general election since Myanmar ended a half-century of military rule and handed power to a nominally civilian government in 2011.