Moyes voices pitch concerns as United land in Hong Kong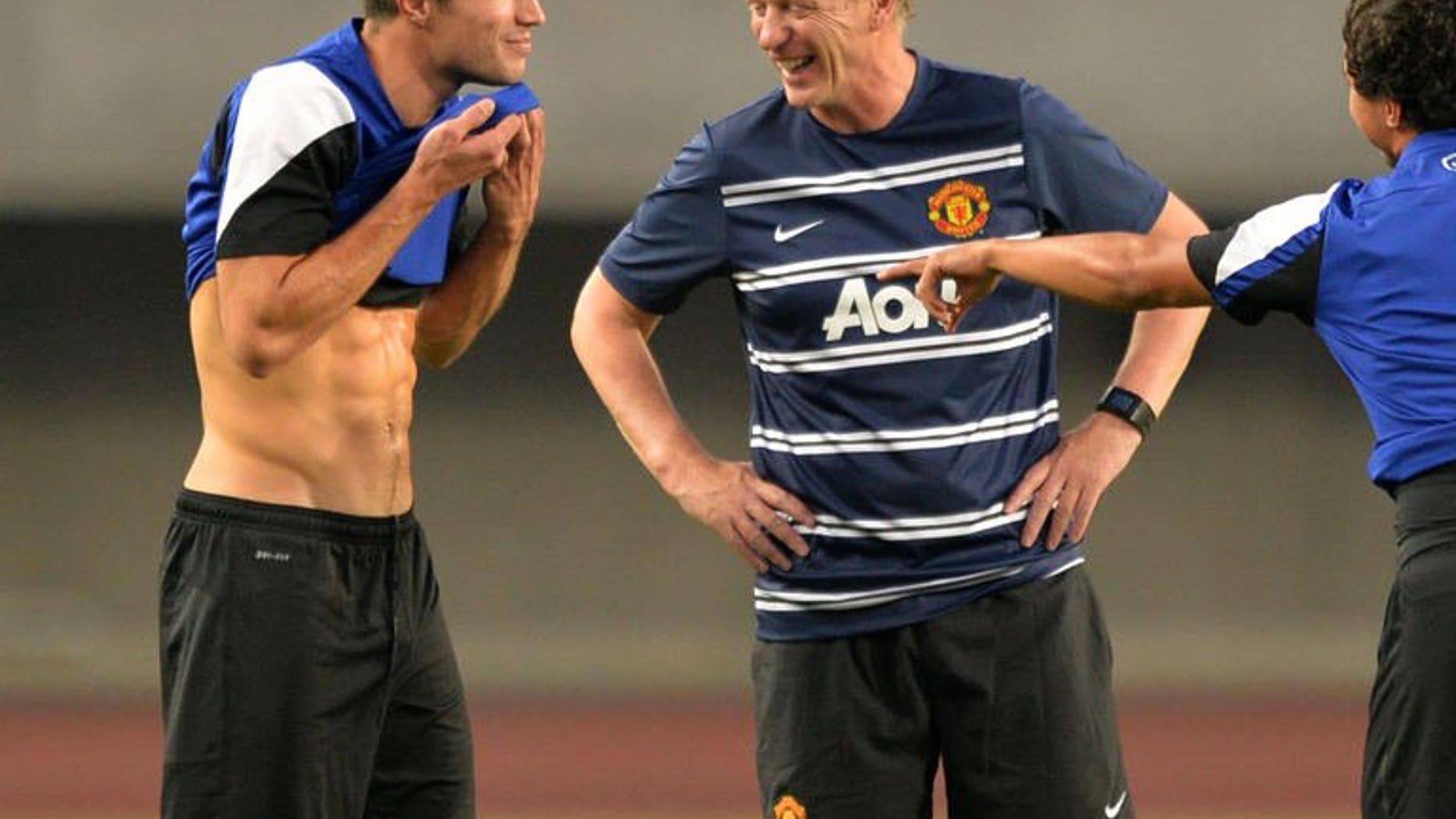 HONG KONG (AFP) – Manchester United manager David Moyes admitted he is concerned about the pitch in Hong Kong, where his side landed on Saturday on the last leg of their Asia tour.
The Premier League champions play local side Kitchee on Monday at the 40,000-capacity Hong Kong Stadium, where the playing surface has been badly affected by several days of torrential rain.
Sunderland manager Paolo Di Canio on Friday described it as "a killer pitch" while Spurs boss Andre Villas-Boas saw key defender Jan Vertonghen taken off on a stretcher on Wednesday after injuring his ankle playing there in the Barclays Asia Trophy.
Moyes said: "I do have concerns about the surface but it's mainly due to the weather and that's an act of God, so we can't do anything about that."
More heavy rain fell on Hong Kong shortly after United's arrival and showers were forecast for Sunday and Monday.
A stoppage-time goal from new-face Wilfried Zaha saved United from the brink of a humiliating third defeat in their pre-season Asian tour on Friday, drawing 2-2 with the Japanese side Cerezo Osaka.
United's stint in Asia has also seen them play friendlies in Thailand and Australia.
Once back in Britain, United will start their Premier League season at Swansea City on August 17.
Moyes revealed that, four weeks into the job, he still did not know what his best side was.
"I'm still getting to know my players," he told the club's official website. "I have several players back home who I've not met yet because of international duties.
"I don't have a starting XI for the Swansea game formulated in my head yet. We still have three games in Europe before the season starts. We'll look at it then."