More Tests Underway on Body Found on Queen Elizabeth's Estate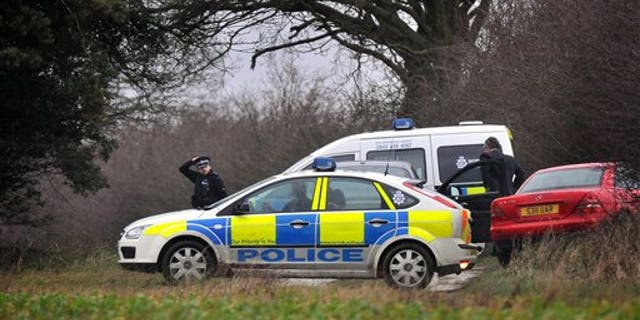 SANDRINGHAM, England -- British police, investigating the discovery of a young woman's body on Queen Elizabeth II's Sandringham estate, in the east of England, were awaiting the results of new tests Thursday after initial DNA samples proved inconclusive.
"Further testing is being carried out, which will take an additional 24 hours before results are available. Officers will also look at more traditional methods of identifying the victim, which may take longer," a statement issued late Wednesday by Norfolk Police said.
Officers are treating the case as murder and estimate the young victim was aged between 15 and 23. Her body, which may have lain undiscovered for up to four months, was found Sunday by a member of the public who was walking a dog in woodlands near the tiny village of Anmer.
A detailed search of the area was continuing Thursday, as police examined potential links to several missing-person cold cases.
There are currently two high-profile investigations of women who disappeared last August from the neighboring county of Cambridgeshire. Alisa Dmitrijeva, 17, who was born in Latvia and lived in Wisbech, was last seen Aug. 31 in the town of King's Lynn, around 12 miles from the Sandringham estate. Lithuanian mother of one Vitalija Baliutaviciene, 29, disappeared Aug. 12 from Peterborough, around 45 miles west of the royal residence.
Various members of the royal family spent Christmas and New Year at the 19,700-acre Sandringham estate -- with the queen and her husband, Prince Philip, reportedly still in residence at the time of the grim discovery.