Mexico's 'El Chapo' Guzman's Arrested Daughter Silent About Drug Lord Father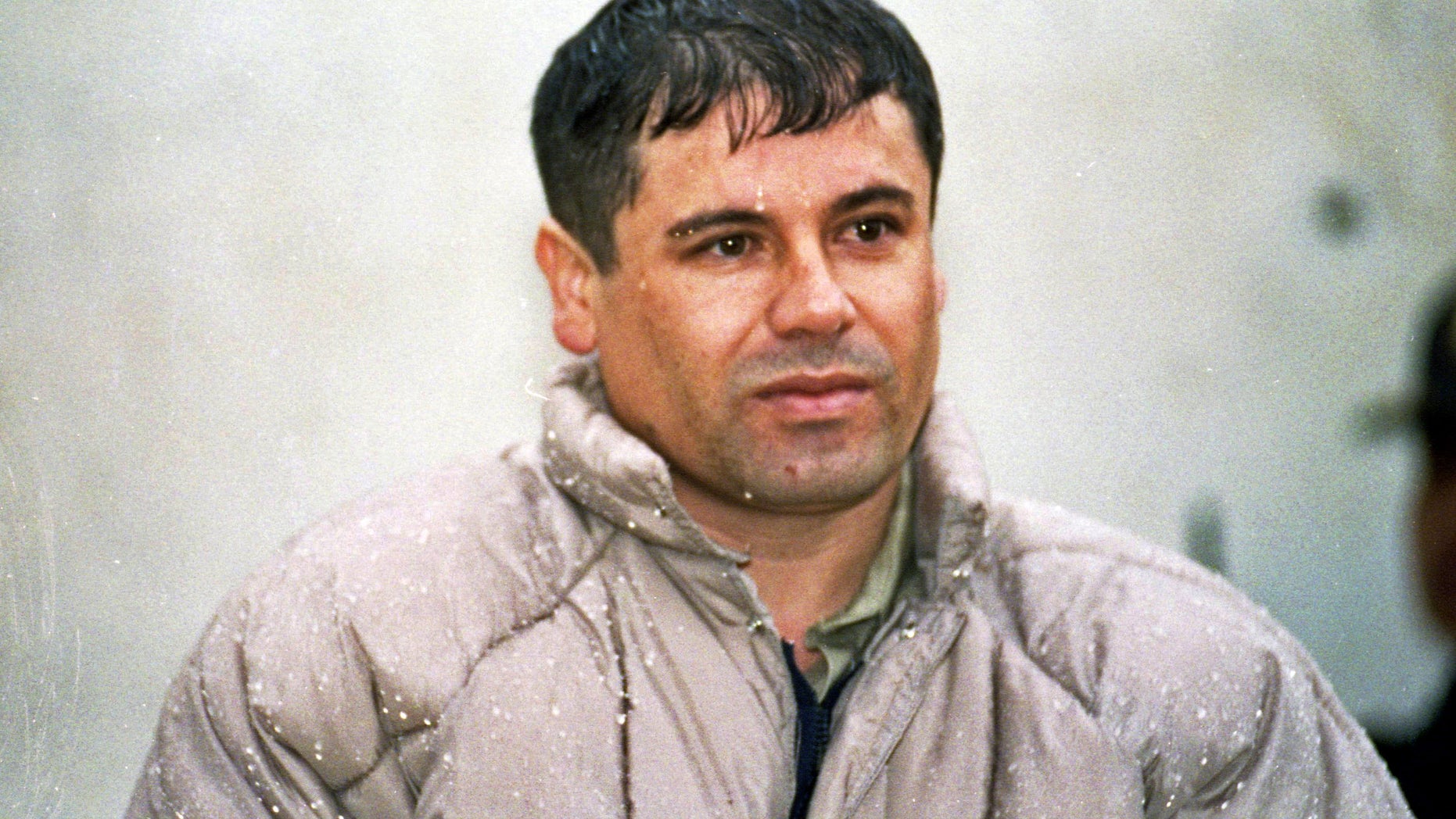 SAN DIEGO – The arrested daughter of one of the world's most sought-after drug lords, Joaquín "El Chapo" Guzmán, is not offering authorities any clues and has been "a dead end" in the search for her elusive father.
Alejandrina Gisselle Guzmán Salazar, 31, was charged Monday with fraud and misuse of visas, three days after authorities arrested her at San Diego's San Ysidro port of entry, the nation's busiest border crossing.
The official said Guzmán Salazar has been "a dead end" in the search for the leader of Mexico's Sinaloa cartel. The official spoke on condition of anonymity to discuss an investigation that has not been made public.
Border inspectors interviewed Guzmán Salazar for about a half-hour, during which time she volunteered that Guzmán was her father and that she was six months pregnant, the official said. She didn't say why she offered the information but the official speculated that she may have bet been betting authorities would be reluctant to bear the additional costs of holding someone with special medical needs.
Guzmán Salazar's mother is Maria Alejandrina Hernandez Salazar, the official said. The U.S. Treasury Department described Hernández Salazar as Joaquín Guzmán's wife when it imposed financial sanctions on her in June.
The complaint said Guzmán Salazar attempted to enter the country on foot Friday, impersonating someone with a non-immigrant visa contained in a Mexican passport. It said a fingerprint scan indicated she is in a U.S. government database of previous immigration violators but was not more specific.
Guzmán Salazar told authorities intended to go to Los Angeles to give birth to her child, according to the complaint.
A typical sentence for such a violation is two to six months in custody, Guadalupe Valencia, one of her attorneys, said Tuesday. He said his client is a medical doctor from Guadalajara and is seven months pregnant.
Guzmán Salazar hired Valencia and Jan Ronis, attorneys with histories of representing clients accused of links to organized crime. A bail hearing is scheduled Oct. 25.
The Sinaloa cartel, named after the Pacific coast state of the same name, controls trafficking along much of the U.S. border with Mexico, particularly in Western states.
Authorities in the U.S. and Mexico have said they believe Guzmán has children with several partners, though it's not clear how many. The U.S. Treasury Department has put sanctions on sons Ivan Archivaldo "El Chapito" Guzmán Salazar, 31, and Ovidio Guzmán Lopez, 22.
Jesus Alfredo Guzmán Salazar, 26, was indicted with his father on multiple drug trafficking charges in the U.S. District Court for the Northern District of Illinois in August 2009.
Last month, the U.S. Treasury Department said it was placing financial sanctions on Guzmán's wife, Griselda López Pérez. The department said at the time that she "plays a key role" in the Sinaloa cartel.
López Pérez was the second wife of Guzmán designated under the U.S. Kingpin Act, which bars U.S. citizens from making business transactions with that person and allows authorities to freeze their assets in the United States.
The Los Angeles Times reported last year that Guzmán's wife — former beauty queen Emma Coronel — traveled to Southern California and gave birth to twin girls at Antelope Valley Hospital in Lancaster, north of Los Angeles. The newspaper said Coronel, then 22, holds U.S. citizenship, which entitles her to travel freely to the U.S. and to use its hospitals.
Based on reporting by The Associated Press.
Follow us on twitter.com/foxnewslatino
Like us at facebook.com/foxnewslatino