Mexico reports at least two dead from Hurricane Katia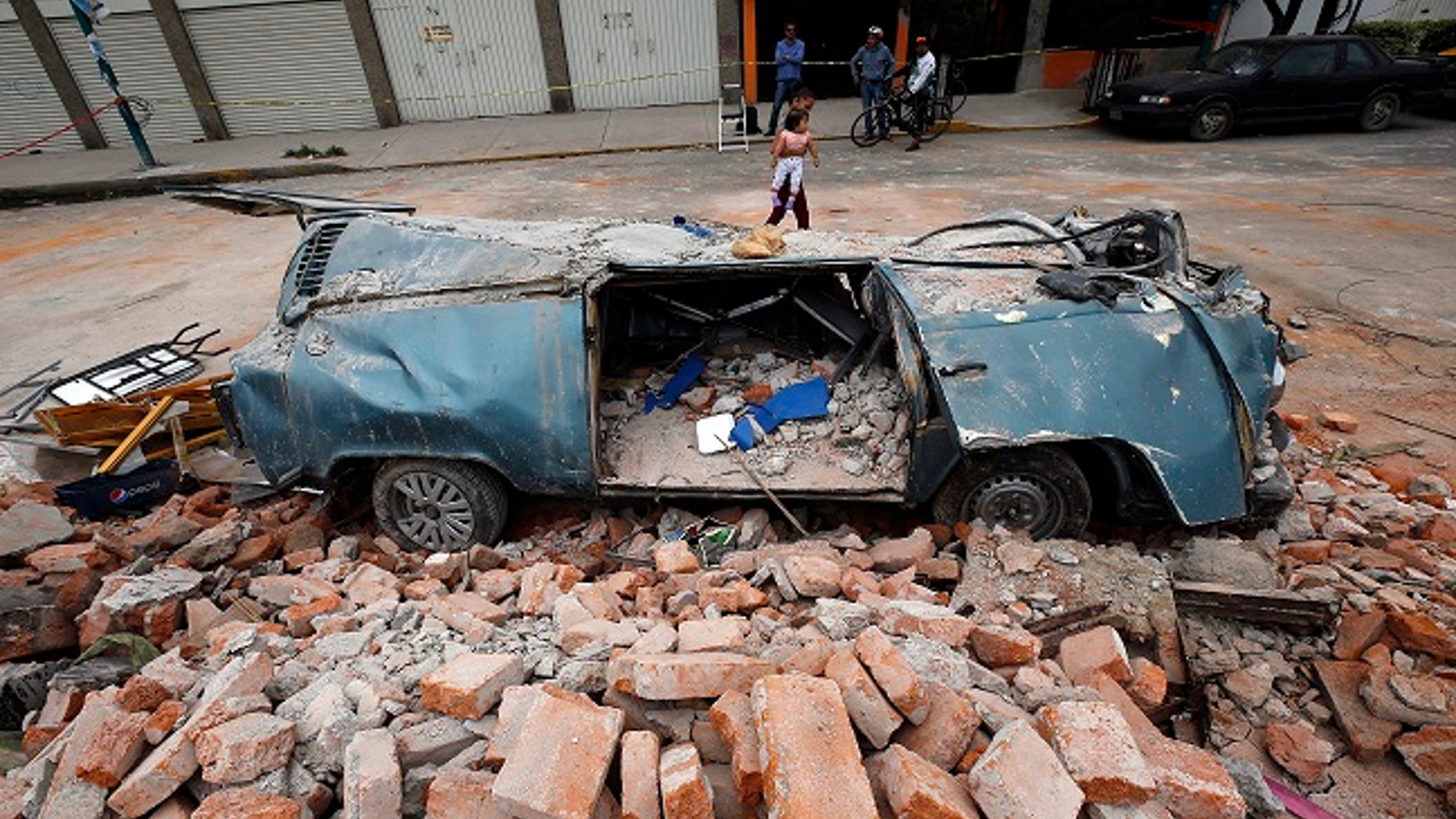 Hurricane Katia has claimed the lives of at least two people in Mexico after making landfall Friday night.
The storm arrived as the country was reeling from a powerful magnitude 8.1 earthquake Thursday that killed at least 64 people in southern Mexico.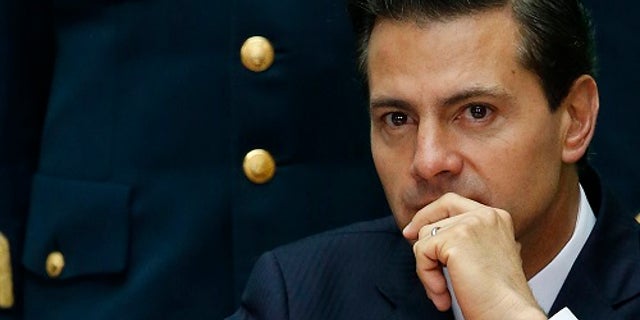 Miguel Yunes, the governor of the western state of Veracruz, said the two people died in a mudslide. The mountainous region where the storm had been dumping rain has a history of deadly floods and slides.
Yunes said 2,886 people had been evacuated from their homes across the state.
The interior department in neighboring Puebla state evacuated 1,500 people to storm shelters as a preventative measures but reported no serious damage or deaths.
The U.S. National Hurricane Center reported Katia's maximum sustained winds had dropped to 75 mph when it made landfall and rapidly weakened over land into a tropical depression.
The quake, which was one of the most powerful temblors to hit the country, hit off the southern Pacific coast just before midnight Thursday, toppling hundreds of buildings in several states.
The hardest hit area was Juchitan, Oaxaca, where 36 people died and a third of the city's homes collapsed or were uninhabitable, President Enrique Pena Nieto said late Friday.
POWERFUL EARTHQUAKE HITS MEXICO'S COAST, TSUNAMI WAVES REPORTED
Pena Nieto announced that the earthquake killed 45 people in Oaxaca state, 15 in Chiapas and four in Tabasco, and he declared three days of national mourning. The toll included 36 dead in Juchitan, located on the narrow waist of Oaxaca known as the Isthmus, where a hospital and about half the city hall also collapsed into rubble.
Emergency workers and rescuers searched for survivors Friday with sniffer dogs and used heavy machinery at the main square to pull rubble away from city hall, where a missing police officer was believed to be.
MYSTERIOUS LIGHTS APPEAR IN MEXICO SKY DURING MASSIVE EARTHQUAKE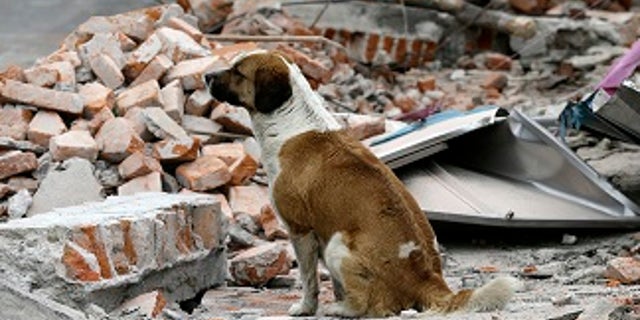 Teams found bodies in the rubble, but the highlight was pulling four people, including two children, alive from the completely collapsed Hotel Del Rio.
Pena Nieto said authorities were working to re-establish supplies of water and food and provide medical attention to those who need it. He vowed the government would help rebuild.
"The power of this earthquake was devastating, but we are certain that the power of unity, the power of solidarity and the power of shared responsibility will be greater," Pena Nieto said.
Power was cut, at least briefly, to more than 1.8 million people, and authorities closed schools in at least 11 states to check their structures for safety.
The Interior Department reported that more than 1,000 homes were destroyed and about 5,000 damaged just in Chiapas, the state closest to the quake's epicenter.
"Homes made of clay tiles and wood collapsed," said Nataniel Hernandez, a human-rights worker living in Tonala, Chiapas, who worried that inclement weather threatened to bring more structures down.