Mexico Releases Details in Case Against "Survivor" Producer Accused of Killing His Wife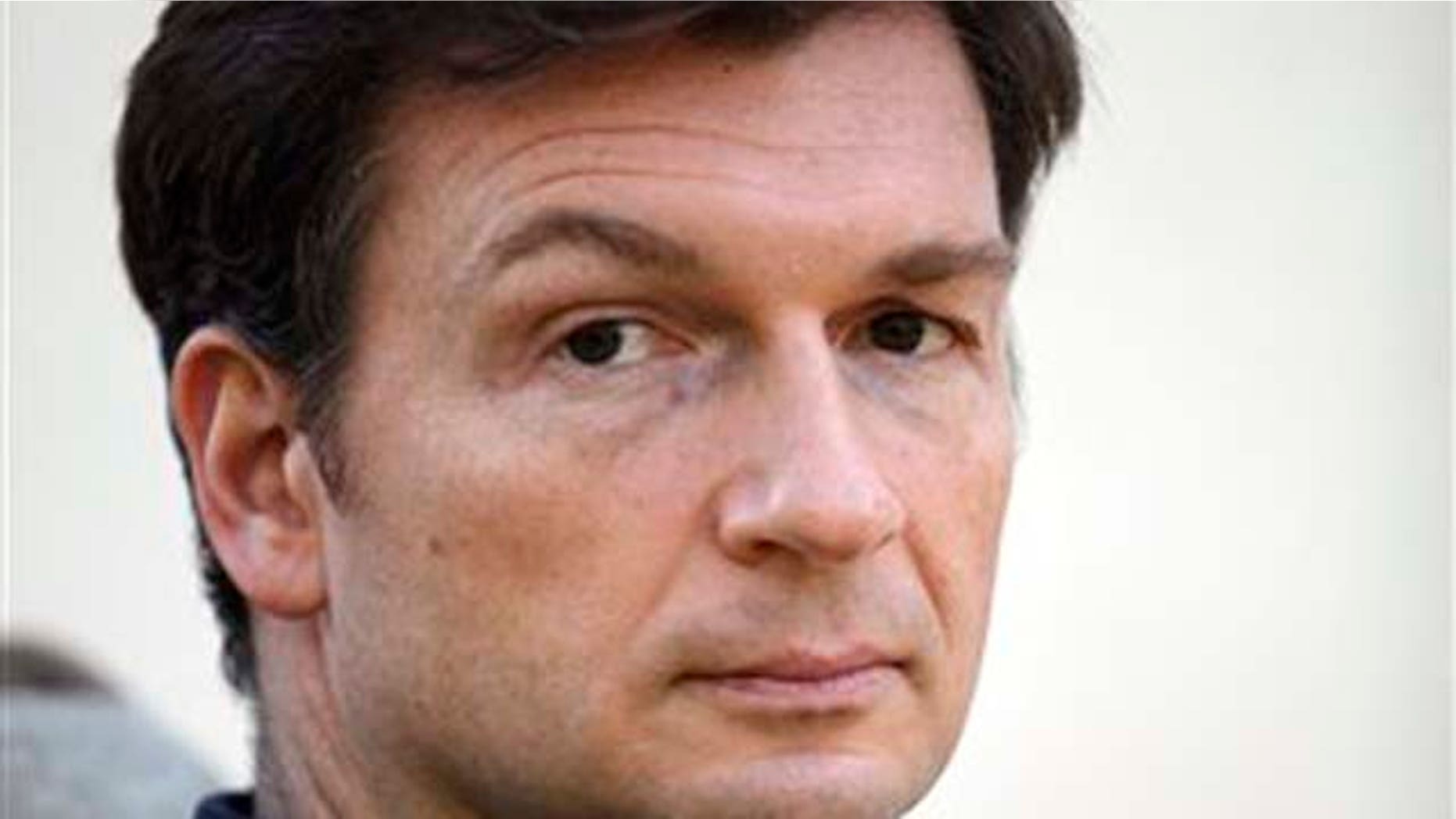 In more than 400 pages of investigative documents, Mexican authorities have offered the most detailed account of their case against a former "Survivor" producer accused of killing his wife in Cancún.
The shipment included chronicles of the couple's tumultuous relationship, and led federal prosecutors in Los Angeles on Monday to formally request that Bruce Beresford-Redman be extradited to stand trial on an aggravated homicide charge. He is suspected of killing his wife, Monica, during a family vacation last April.
While many of the details have been previously released by U.S. prosecutors, the Mexican documents include detailed witness statements and forensic reports that Beresford-Redman's attorneys have been seeking.
Beresford-Redman, who is also a co-creator of "Pimp My Ride," has publicly said he is innocent, but has not yet entered a formal plea. His attorneys have attacked Mexico's investigation and its case, saying there was evidence that would exonerate their client.
Monica Beresford-Redman's friends and sisters told Mexican authorities that the couple had been having marital problems long before their trip to Cancún, the documents show. One friend recounted an early strain on their relationship occurred when Bruce Beresford-Redman racked up more than $5,000 in phone sex charges, a bill his wife sent to his mother to pay.
The L.A. restaurant owner also became suspicious of her husband and his relationship with an assistant, according to the documents. He admitted having an affair, but rejected her calls to get a divorce, according to statements from Monica Beresford-Redman's friends and sisters.
Friends of the slain woman described the producer as unavailable at many gatherings, either staying in his room or keeping away from his wife and her friend. One of Monica Beresford-Redman's longtime friends, Silvianeide Barbosa Campbell, wrote in a statement to authorities that Beresford-Redman once tried to kiss her — an advance she rebuffed. Campbell also wrote that Monica Beresford-Redman had an abortion about a year before her death because her husband did not want a third child.
Stephen Jaffe, a spokesman for Bruce Beresford-Redman's defense lawyers, said there was no indication that the documents had been given to the attorneys yet. "Until such time as they have been delivered, they cannot comment on their authenticity," Jaffe said.
Prosecutors alleged Bruce Beresford-Redman killed his wife on April 5 at a swank resort in Cancún and later placed her in a sewer.
An autopsy found evidence that she had been punched in the face and asphyxiated, according to statements and reports released Monday.
In a statement to police, Bruce Beresford-Redman admitted arguing with his wife at the resort, but denied he was ever violent toward her.
After police noted scratches on his neck and hands, Bruce Beresford-Redman said that he and his family had taken several outdoor excursions on their vacation and the injuries were a result of climbing over rocks and diving into the water on the trips.
The filings also provide recollections from resort workers who had contact with the producer before Monica Beresford-Redman's body was found on April 8.
One worker described seeing the couple in a heated argument outside a restaurant and that he thought Bruce Beresford-Redman would hit his wife, but realized he was being watched.
A concierge recounted taking a complaint from a British family that heard commotion in the room the couple shared with their young children. The woman told authorities she asked the producer about the incident, and he admitted arguing with his wife the night investigators think she was killed, but he told her "it won't happen again."
Based on reporting by The Associated Press.
Follow us on twitter.com/foxnewslatino
Like us at facebook.com/foxnewslatino