Mexico Drug Cartel Kingpin Pleads Guilty in U.S. Court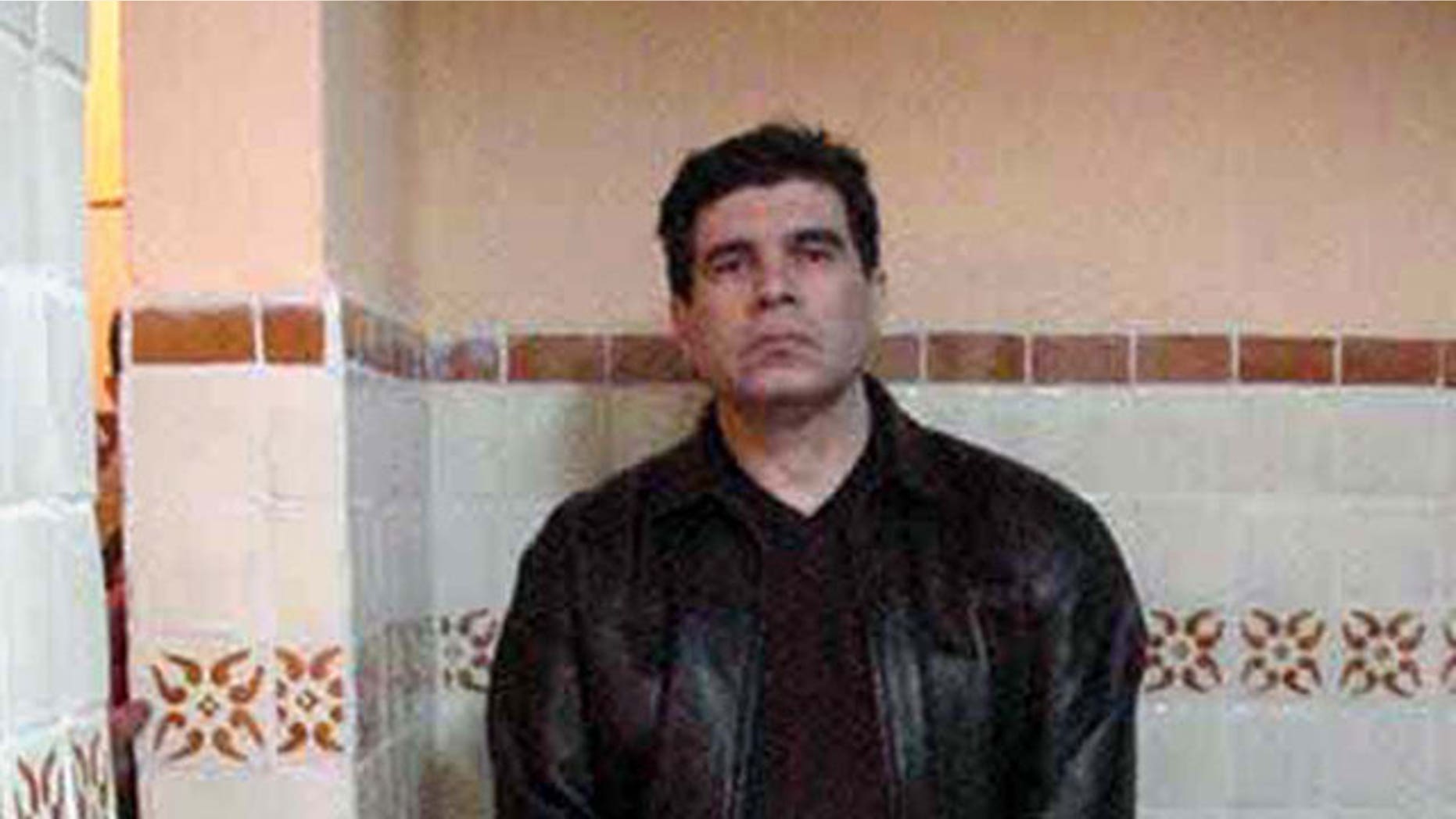 SAN DIEGO – Mexican drug cartel kingpin Benjamin Arellano Felix pleaded guilty Wednesday in U.S. federal court to racketeering and conspiracy to launder money.
The plea avoided the spectacle of a trial for one of the world's most powerful drug lords of the 1990s.
The plea agreement calls for a maximum of 25 years in prison. Federal prosecutors agreed to dismiss other charges that could have brought a sentence of 140 years in prison if convicted. Sentencing was scheduled for April 2.
The 58-year-old Arellano Felix said little during the proceeding.
As part of the agreement, Arellano Felix acknowledged leading an organization that distributed hundreds of tons of cocaine and marijuana in the United States and raked in hundreds of millions of dollars in proceeds that were sent back to Mexico, sometimes stuffed inside cars.
Arellano Felix headed a once-mighty cartel that came to power in Tijuana, Mexico, in the late 1980s.
Arellano Felix was extradited from Mexico in April 2011 to face drug, money-laundering and racketeering charges. He had been under indictment in the U.S. since 2003 and is one of the highest-profile kingpins to face prosecution in the United States.
Arellano Felix was incarcerated in Mexico since his 2002 arrest and was sentenced in 2007 to 22 years in prison on drug trafficking and organized crime charges.
The U.S. indictment said Arellano Felix was the principal organizer and top leader of the Arellano Felix cartel going back to 1986, and that the cartel tortured and killed rivals in the United States and Mexico as it smuggled tons of Mexican marijuana and Colombian cocaine.
The cartel, which was known to dissolve the bodies of its enemies in vats of lye, began to lose influence along California's border with Mexico after Arellano Felix was arrested in 2002. A month earlier, his brother, Ramon, called the cartel's top enforcer, died in a shootout with Mexican authorities.