Mexico Apologizes to Family of Women Slain Near Border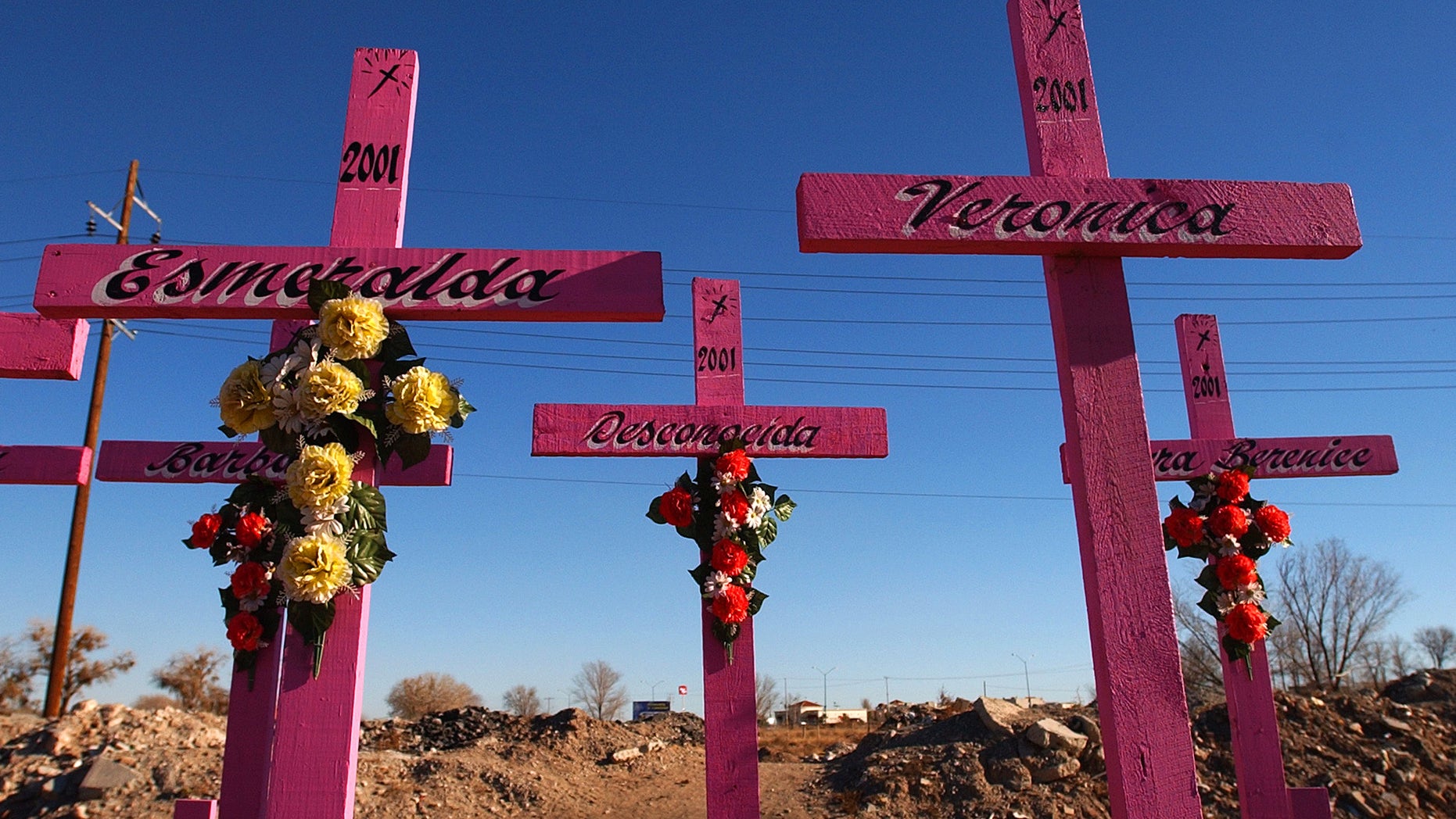 Two years after a human rights organization asked Mexico for an apology for not preventing the killings of three women on the border – they finally got what they were seeking.
Mexico's government gave the public mea culpa on Monday for the deaths, admitting there was negligence in investigating the crimes and saying they could have been prevented.
The acknowledgment is a response to a 2009 ruling by the Interamerican Court of Human Rights that besides seeking an apology, also asked Mexico to reopen investigations into the cases and to erect a memorial site in the empty lot where the bodies were found in 2001.
We don't want mausoleums, we want investigations that can let us know where our daughters are and who killed them.
The state of Chihuahua, where Ciudad Juárez is located, has been plagued by the unsolved slayings of hundreds of women since 1993. After failing to receive justice in Mexico, the families of three of the dead women asked the international court to take up their cases. The court only ruled on those three cases.
"We apologize. It is our obligation to investigate these crimes," said Interior Deputy Secretary Felipe Zamora at an event in the half-finished memorial.
The Mexican government recognizes "the inconsistencies, errors and negligent acts of public officials in charge of the probes," he added.
Relatives of slain women nearby shouted demands for justice.
"We don't want mausoleums, we want investigations that can let us know where our daughters are and who killed them," said José Luis Castillo, whose daughter Esmeralda has been missing since 2009.
Zamora didn't say when or if the investigations would be reopened.
The bodies of eight women were found November 2001 in a trash-strewn lot where Mexican authorities built a somber memorial of concrete benches, a circular water fountain also made of concrete and a cement plaque with the names of the eight victims.
The families of three of the women appealed in 2003 for the court, which is a body of the Organization of American States, to take up the case.
Critics say police have mishandled dozens of murder cases and often tortured suspects into falsely confessing to killings.
Most of the victims were raped, killed and dumped in the desert outside of Ciudad Juárez, provoking outrage across the world. Many of the victims were young women who were last seen in the city's downtown or taking buses. Their bodies often did not appear until months later.
Based on reporting by The Associated Press.
Follow us on twitter.com/foxnewslatino
Like us at facebook.com/foxnewslatino