Mexican Police Find 513 Migrants Crammed Into Two U.S.-Bound Trucks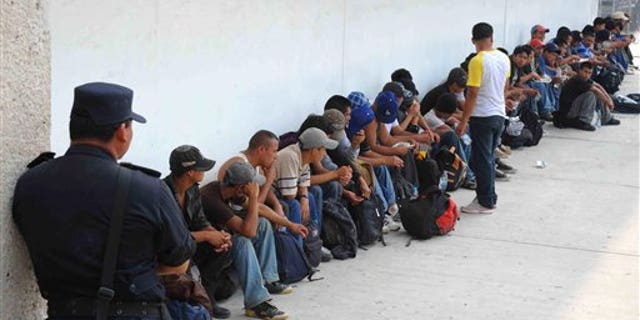 TUXTLA GUTIERREZ, Mexico – Authorities in Mexico's southernmost state say they have rescued 513 migrants who were found in two trailer trucks bound for the United States.
Chiapas state prosecutors say they also arrested four people accused of smuggling the migrants, who are from Central and South America and Asia.
Prosecutors say police discovered the migrants Tuesday while using X-ray equipment on the trucks at a checkpoint in the city of Tuxtla Gutierrez.
They say the smugglers tried unsuccessfully to escape.
Prosecutors say 410 of the migrants were grom Guatemala, 47 from El Salvador, 32 from Ecuador, 12 from India, six from Nepal, three from China and one each from Japan, the Dominican Republic and Honduras.