Mexican mayor accused of plagiarizing 'House of Cards' Underwood speech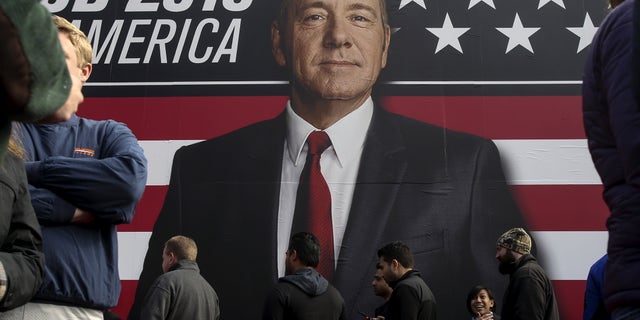 NEWYou can now listen to Fox News articles!
A former mayor from of a small Mexican town is under fire for posting a video in which he delivers a message with lines taken from the protagonist of the House of Cards, the vile Frank Underwood.
The minute-long video also uses the Netflix series' musical theme and is subtitled.
Miguel Ángel Covarrubias Cervantes, a former mayor of the municipality of San Damián Texoloc, in Tlaxcala state, seems to be copying a promotional video released in January 2016.
He changed only a few of Underwood's words:
"They say, we have the government that we deserve and I think Mexico deserves something bigger, a person who does not fear to look you in the eye and say what you think. I believe in putting people first, I believe in better laws for citizens, I believe in opening doors and breaking paradigms," the young ex-mayor says in Spanish.
The video was posted on Monday.
On Tuesday, House of Cards posted on its Twitter account a video featuring Underwood's shady adviser, Doug Stamper (played by Michael Kelly), saying: "To all Mexicans. This is not a competition. You would be surprised where the inspiration of some people came from. Pay attention".
In an interview with Milenio newspaper, Covarrubias said what he did is not plagiarism. He said the video was released with the intention of "making noise."
"I think Mr. Underwood helped us become viral," he said, adding, "This project has generated much controversy and has fulfilled one end: To draw attention and demonstrate that social networks can be used for both positive and negative purposes."
"At the end of the day our viral purpose was met, I think we should use this in a positive way," he noted.
The 27-year-old politician, known for being one of the youngest mayors in the country, is planning to run for mayor again in 2018.